James Bond's 'Q' is actually a woman, says MI6 chief in new spy recruitment drive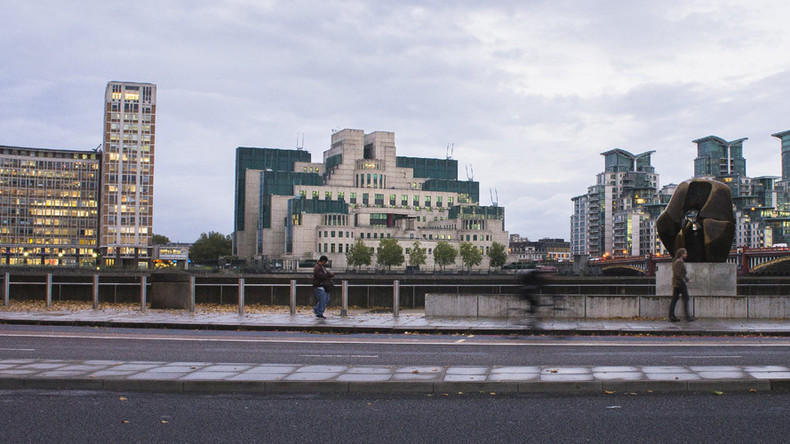 MI6 chief Alex Younger has revealed the real head of gadgetry at the British spy agency is a woman, unlike the 'Q' character from the James Bond movies, which has always been portrayed by a man.
The chief of the Secret Intelligence Service (SIS), as MI6 is also known, made the revelation during a keynote speech at the Women in IT Awards in London on Wednesday, where he appealed for more women to join the agency.
Britain's intelligence community has been at pains to appear more open and socially liberal since US whistleblower Edward Snowden exposed mass surveillance programs in 2013.
Critics, however, accuse the spy agencies of exploiting social causes for good PR.
In his speech, Younger appealed for more women to join up.
"If any of you would like to join us … the real-life Q is looking forward to meeting you and I'm pleased to report that the real-life Q is a woman."
He also said the stereotype of MI6 created by the James Bond franchise tended to be wholly inaccurate, according to the Guardian.
He acknowledged the Bond brand is a boon to the agency in giving it a worldwide profile, but a negative in reflecting the nature of the job and the kind of people the agency wants to recruit.
"The more different people you have in the room, in these high-pressure circumstances in which we operate, the better the decisions. So success for me is a deeper, broader range of technological skills in MI6 and more diversity, in particular more women."
Younger stressed that the intelligence community is under more pressure now than at any time is his 25-year career, and that technology is at the heart of what the agency does.
"The gadgets now that we employ – or operational technology as we more properly call it – probably defy the imagination of spy writers. So it's always been there, but technology now is at the core of what we do in a way that it wasn't before."
The MI6 chief has mentioned Bond in several of his public speeches, a move guaranteed to generate headlines.
Britain's intelligence agencies have been criticized in the past for embracing social causes, such as LGBT rights.
When listening post GCHQ bathed its headquarters in rainbow-colored lights to express solidarity with 'International Day Against Homophobia,' Intercept editor Glenn Greenwald dismissed the gesture as "a deeply cynical but highly effective tactic."
"Support for institutions of militarism and policies of imperialism is now manufactured by parading them under the emotionally manipulative banners of progressive social causes," he said.
You can share this story on social media: