Amazon worker sacked for posting 'Greetings from uncle Adolf' note in Jewish customer's parcel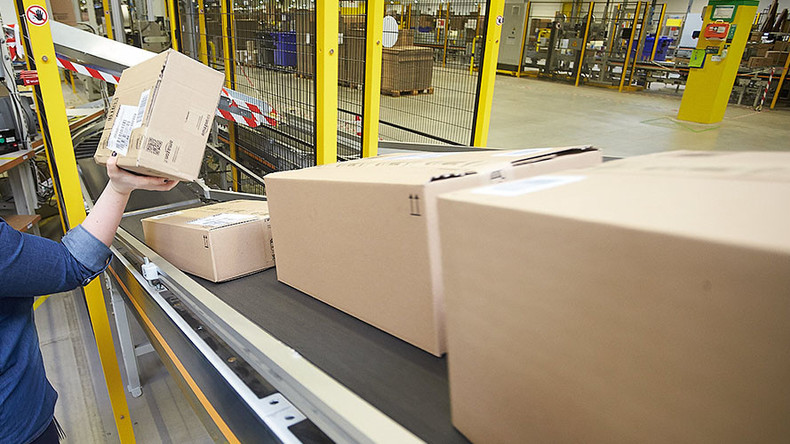 An Amazon employee has been sacked for leaving an anti-Semitic note for a Jewish customer which read 'Greetings from Uncle Adolf.' It is believed the worker knew the woman was Jewish by her surname.
The note was left inside the parcel, which contained a toy the woman had ordered for her niece.
The employee has now been sacked and police are investigating the incident as a hate crime. They say no arrests have been made.
The woman, who is in her 30s and did not want to be named, told the Daily Mail she was so upset by what had happened she had to take two days off work.
Her outraged friend Liran Meydat, from north London, says Amazon failed to take the woman's complaint seriously until he shamed the company on social media.
He said his friend "freaked out" when she discovered the note.
"When she told us about the note she was shaking – she's a very gentle and humble lady," Meydat told the newspaper.
"She does a lot for charity – both Jewish and non-Jewish – and helps all members of the community, that's why she took it very badly.
"British Jews feel scared to speak out. I'm an Israeli and have lived here for a few years so I don't feel scared.
"When I heard what had happened it made me think about my grandfather who showed me the number on his arms from the Nazi camp in German-occupied Poland. He lost all his family there."
Within 20 minutes of her reporting the incident to police, Meydat said an officer arrived at the woman's house and took the toy, packing and note away for forensic testing.
"[The Metropolitan Police] took it very seriously, we're very happy about how they've handled it.
"The only exception is Amazon. We contacted them on the same day and didn't hear anything back.
"I've now given them hell over it and they are now saying they want to wait for the results to come back from the police."
An Amazon spokesperson said: "We take this incident seriously and have apologized to the customer. We have investigated the matter and dismissed the individual involved."
Police say they are treating the incident as a hate crime. They say no arrests have been made but inquiries continue.
You can share this story on social media: