Anti-Semitic incidents surge after terror attacks, says Jewish charity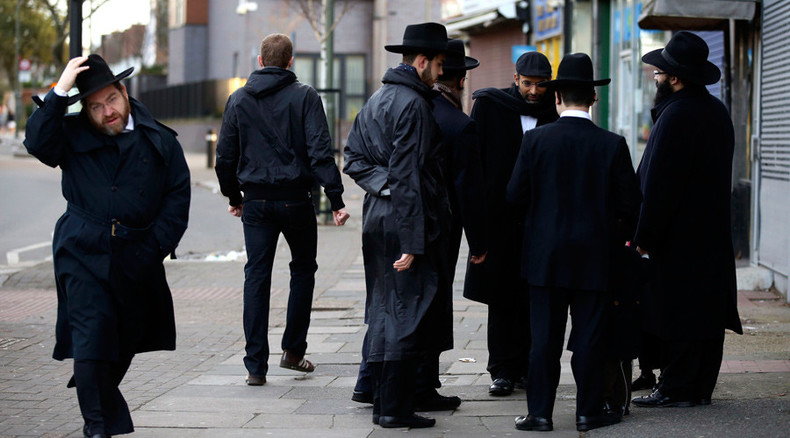 Terrorist attacks in Europe earlier this year prompted a leap in the number of anti-Semitic incidents recorded in the UK, a Jewish charity reports.
New figures released on Thursday reveal an increase in anti-Jewish incidents in the UK during the first half of the year.
The jump in recorded cases has been attributed to heightened awareness of anti-Semitism in the wake of terror attacks in Paris and Copenhagen which targeted Jews.
Community leaders expressed regret over the "concern and anxiety" within Jewish communities, but welcomed the increased alertness to anti-Semitism.
During the first six months of this year there were 473 anti-Semitic incidents, a 53 percent rise on the same period in 2014 when there were 309 cases.
Some 178 of these incidents were recorded in January, the same month an Islamist gunman killed four Jewish hostages in a kosher supermarket in Paris.
The figures were published by Community Security Trust (CST), a charity that monitors anti-Semitism in the UK.
Of the incidents recorded, 88 involved the use of social media to transmit anti-Semitic threats or abuse.
Metropolitan Police figures published through a Freedom of Information request show a similar rise in hate crimes against Jewish people in Britain.
Police said there were a total of 459 anti-Semitic crimes in 2014/15, more than double the previous year's total of 193 offences.
Crimes included assault, harassment, arson and criminal damage.
Spikes in anti-Jewish crime were recorded in London, Greater Manchester, Merseyside, West Midlands and West Yorkshire.
The figures echo a similar spike in anti-Jewish incidents in July and August last year.
READ MORE: Anti-Semitic attacks reach record UK high, Israel's Gaza offensive blamed – study
In an annual report published in February, CST blamed last summer's rise in anti-Semitic incidents on public outcry against Israel's role in the 2014 Gaza war which claimed the lives of 2,251 Palestinians and 71 Israelis.
Home Secretary Theresa May said she welcomed the growing awareness of anti-Semitic abuse.
"It is encouraging that more people are coming forward as the under-reporting of hate crime is a real issue," May said in a statement.
READ MORE: 'Jew, Jew, Jew... Run': Social experiment suggests rising UK anti-Semitism
"I know that many Jewish people in this country are concerned about safety in their community, and we are listening. Those who seek to spread anti-Semitic hatred should know that the government will act against all those who seek to divide our country and sow discord."
CST Chief Executive David Delew attributed the increase in reports of anti-Semitism to the terror attacks aimed at Jewish communities in France and Denmark earlier this year.
"The terrorist attacks on European Jews earlier this year, following the high levels of antisemitism in 2014, were a difficult and unsettling experience for our Jewish community," He said in a statement.
"We welcome the apparent increase in reporting of anti-Semitic incidents but regret the concern and anxiety about antisemitism that this reflects. We will continue to work with police, government and other partners to reduce antisemitism and to protect our Jewish community."
You can share this story on social media: