UK's atomic weapons workers to stage two 48hr strikes in January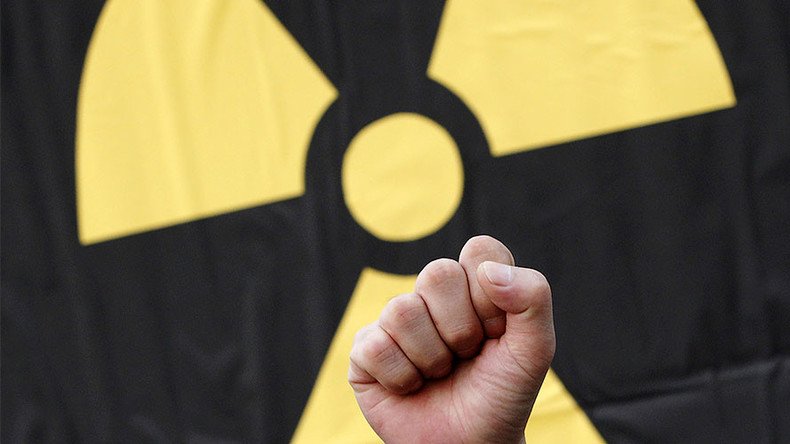 Atomic weapons workers will stage two 48-hour strikes from Wednesday next week over what they claim are "broken promises" over pension cuts, Unite the Union announced.
Six hundred staff at the Atomic Weapons Establishment's two sites in Aldermaston and Burghfield – both in Berkshire – will strike for 48 hours from January 18 and then for another 48-hour period from January 30.
AWE is owned by two US firms, Lockheed Martin and Jacob Engineering, and the UK private security firm Serco.
The staff – all members of Unite – reportedly feel "betrayed," as the pensions, which they were assured would be ironclad when they were transferred to the private sector, will now be cut.
Bosses at the AWE have now pledged to close the original scheme and replace it with a new contribution-based version from January 31. The new scheme, Unite claims, would be subject to the unforgiving ebb and flow of the stock exchange.
"It was in the House of Commons in the early 1990s that the then-Tory government made copper bottomed promises to AWE workers regarding the future of their pensions, once they transferred to the private sector," Unite regional officer Bob Middleton said on the union's website.
"It is quite clear that this pledge has been shattered and our members feel deeply betrayed. The hallmark of this dispute is a litany of broken promises.
"The most just course of action would be for the pension scheme to be taken back by the MoD."
He said workers are taking the strike seriously and do not see it is a political move. They had decided to act "reluctantly" because they had no "desire to see thousands of pounds wiped off their retirement incomes," he added.
You can share this story on social media: