All by myself: Awkward footage appears to show Theresa May being snubbed at EU summit (VIDEO)
Published time: 15 Dec, 2016 15:42
Edited time: 16 Dec, 2016 13:47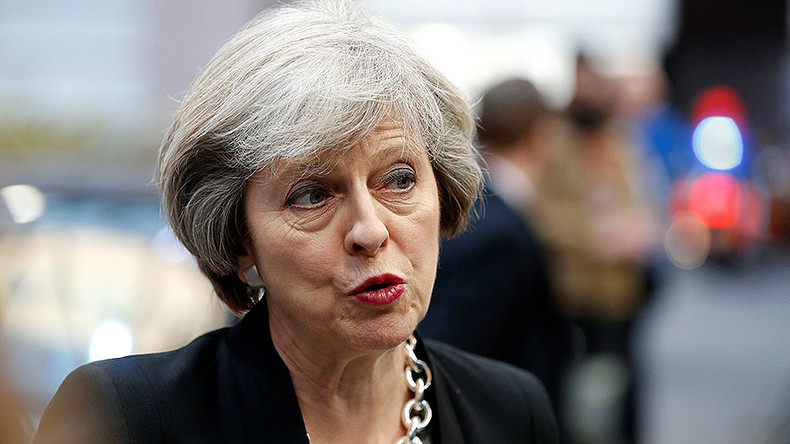 Footage shared on social media shows the awkward moment UK Prime Minister Theresa May appears to be shunned by her European counterparts at an EU Summit.
The PM was left in no doubt as to Britain's new place in the EU on Thursday, when European leaders looked like they were snubbing her after a key meeting.
Footage of the event apparently shows May awkwardly looking around for someone to talk to and eventually giving up, turning instead to fidget with paperwork at her table.
In the background, European leaders can be seen smiling, shaking hands and embracing.
All 28 EU leaders met to discuss the migrant crisis, Turkey, Donald Trump and Russia.
Some on social media have blamed Brexit for Britain's apparent isolation at the talks.
Others had a more comic interpretation of the video.
The footage comes weeks after the EU confirmed it would not be inviting May to a summit dinner where representatives of all other member states will be present.
The EU27, as the leaders minus Britain now call themselves, will likely discuss Brexit at the formal event.
Downing Street has played down the significance of the snub, insisting the PM had not sought to be present at the dinner.
A spokesperson for Number 10 said the fact the EU27 meeting was taking place showed the bloc was facing up to the reality that Britain was leaving.