Tory MP invites mockery by putting Trump meeting photo on his Christmas card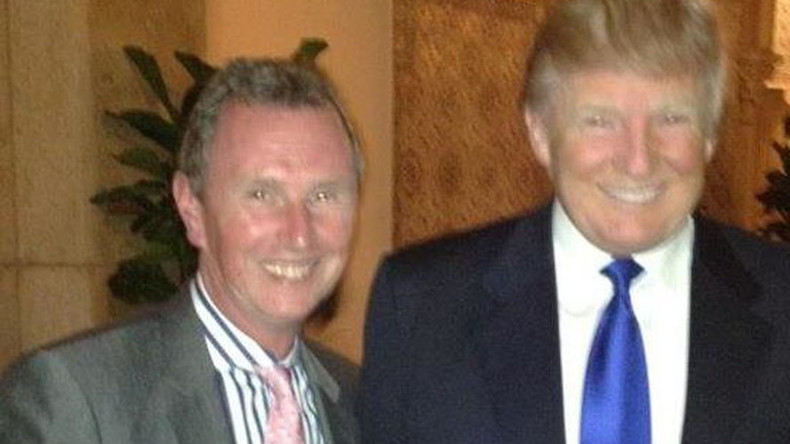 Many UK politicians reacted with horror to Donald Trump's election victory last month, but one Tory MP is so happy with the news he has sent out Christmas cards featuring a picture of himself meeting the US president-elect.
At first glance, Tory MP Nigel Evans' greeting card simply features a picture of himself looking out on the House of Commons Terrace.
But on closer inspection, the MP for Ribble Valley is holding a mug of tea which has a photo of himself and Trump standing next to each other with beaming smiles.
The picture is reproduced in a larger format inside the card along with the words: "He insisted…"
The former deputy speaker writes: "Wishing you a Merry Christmas and all the best for the New Year!
"I hope it 'trumps' 2016."
The MP's official Christmas card was sent to colleagues and staff over the weekend.
Shortly after Trump's victory in the US presidential election last month, Evans invited him to the Ribble Valley.
The MP also revealed he met the president-elect at Trump's Mar-a-Lago club in Florida in 2012.
So Tory Nigel Evans can't wait to 'brown-nose' Trump, much like Farage & his cronies! Hope his constituency is watching... #bbcdp

— Vivid Ricky (@VividRicky) November 17, 2016
James Wilson, a spokesman for the MP, said: "Nigel and two others had dinner with Melania and Donald Trump where they discussed UK-US relations, the state of politics, and general world affairs."
"In his letter to Donald Trump, Mr Evans congratulated the property tycoon turned TV reality star, turned politician, along with the first lady-elect, Melania Trump, on last month's result."