Algerian underworld helping traffickers smuggle potential terrorists into UK – Greek investigators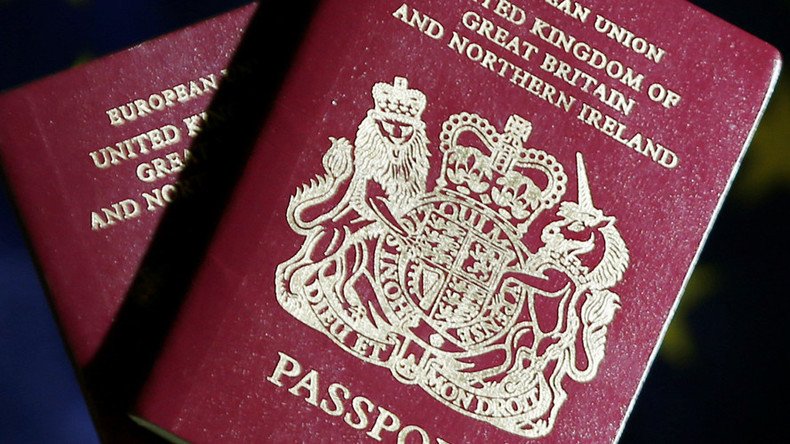 People traffickers were able to smuggle hundreds of illegal immigrants into Britain, including potential terrorists, with the help of counterfeit passports, Greek investigators have revealed.
Police forces in Britain and Greece seized 33 suspected members of a gang charging Iranian citizens up to £12,500 (US$15,800) for high-quality fake passports. An estimated 1,100 people used the service.
The ring, which included 24 people based in Athens and nine in Glasgow, Manchester and Northampton, was eventually smashed by the British National Crime Agency and the Greek Organized Crime Unit, with the help of Europol.
Migrants were targeted for their relative wealth and moved from Iran to Europe through Turkey and Greece.
A total of four passport forgery factories were found and dismantled in Greece – machines, large wads of cash and several fake documents were taken.
According to the Times, one of the men arrested in Greece in connection with the gang was an Algerian suspected of belonging to a terrorist group.
"There's no concrete evidence yet but the working assumption is that an Algerian terrorist in Spain was operating with an Algerian terrorist in Greece," a senior Greek investigator told the newspaper. He added that there were "credible suspicions" the group helped doctor documents for terrorists coming to Europe.
Another 12 suspects are still at large but are being hunted by the police. The men now awaiting charges have been described by the National Crime Agency's Chris Hogben as "key members of a criminal network responsible for smuggling hundreds of Iranian migrants to the UK."
Over 60,000 refugees are still stuck in Greece after countries such as Hungary closed down their borders in February.
In November, another gang was busted in Spain after smuggling 6,000 Ukrainians into Britain with false IDs.
You can share this story on social media: