Paris attacks: Counter-terrorism chief wants fingerprinting & iris scans for all at UK borders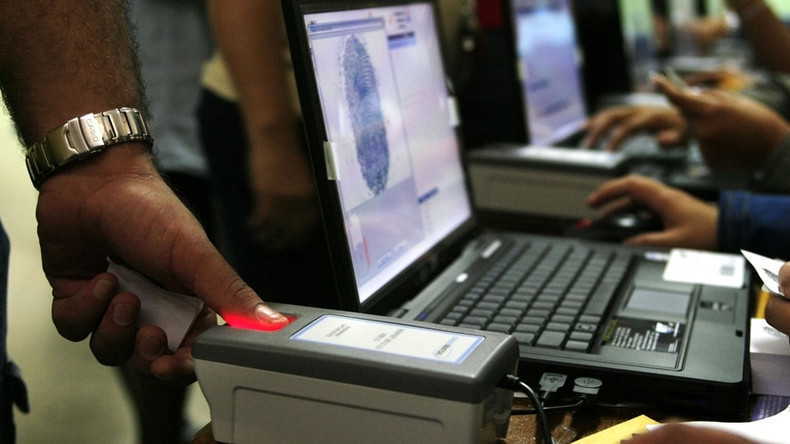 Every person entering the United Kingdom should be forced to undergo "fool-proof" fingerprinting and iris scans, the country's newly appointed counter-terrorism chief says, claiming the move will prevent terrorists from entering Britain.
Speaking one year after the Paris attacks left 130 people dead and 368 injured, the UK's new senior national coordinator for counter-terrorism policing, Neil Basu, said the atrocities were a "sit up and think" moment for those tasked with defending Britain.
"Society needs to debate what's required. But in law enforcement, I'd say if you want security, you need to improve your biometrics at the borders," he said, as quoted by the Telegraph.
"Everybody's identity should be checked as they come through a border in a way that is fool-proof. Fingerprints, iris scans, the documents need to be tamper-proof," Basu added.
The counter-terrorism chief stressed that terrorist tactics are "very different now," noting they are seeking to achieve the "maximum amount of terror, damage, and economic and physical and emotional carnage."
Basu went on to note that people can be smuggled into the country in the same way that illegal firearms are.
"And if one of those happens to be a terrorist, that's a big problem."
Basu noted a "psychological change in policing" as a result of the Paris attacks, adding that UK police have traveled abroad to gather intelligence since the attacks, and have worked on plans to better protect crowded places.
One of the plans is for firearms officers to be trained to cope with scenarios similar to a battlefield, with the officers receiving the same education as Special Forces soldiers.
Basu's comments come as the UK's terror threat level continues to stand at 'severe' – the second highest level, meaning an attack is highly likely.
You can share this story on social media: