5 Paris-style attacks foiled in 2yrs, UK counter-terrorism police claim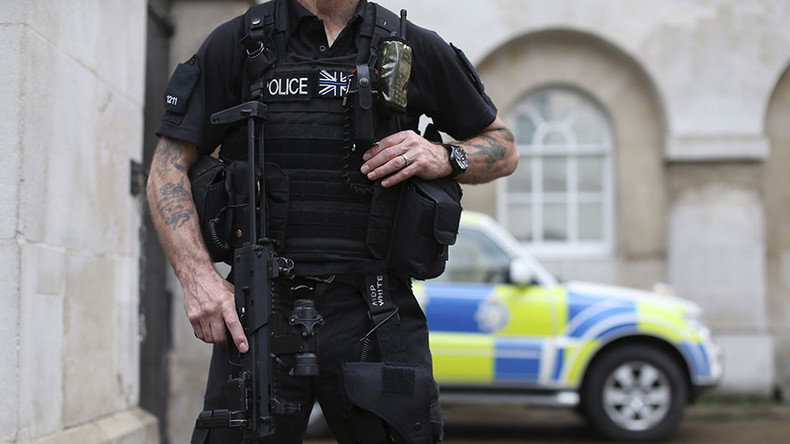 Terrorist attacks similar to those carried out in Paris last November were foiled before they could take place on the streets of Britain, the National Crime Agency (NCA) and the Metropolitan Police have claimed.
Five jihadist operations were thwarted over the last two years after 800 licensed guns went missing among individual owners, the law enforcement agencies report.
"Despite our good work we know that firearms can enter the criminal market through a variety of means, including thefts from legitimate holders or dealers," said the Met's counter-terrorism chief, Mark Rowley.
"Law enforcement, together with security and intelligence services, are working tirelessly to locate these weapons, confront the terrorist threat and keep the public safe."
Of the 10 operations disrupted by detectives, five involved extremists seeking to get a hold of firearms.
The forces urged Britons to report negligent gun owners or gun wielding criminals.
"Suppressing the availability of illegal firearms in the UK has never been a more significant priority for the law enforcement community," said NCA director general Lynne Owens.
"Criminal networks, who think nothing about who they sell firearms to, present a significant route by which extremist groups will try to access the sort of weapons used in recent attacks in Europe."
Head of MI5 says security services have disrupted 12 UK terror plots since June 2013

— Jenni Graham (@_JenniGraham) October 31, 2016
Forces are on high alert since a reported rise in gun use in London and other large urban districts. Experts warn terrorist attacks on the capital are highly likely.
Firearms officers are now patrolling London Underground stations and trains and could become an increasingly regular sight.
You can share this story on social media: