ISIS upping efforts to smuggle terrorists into Britain - reports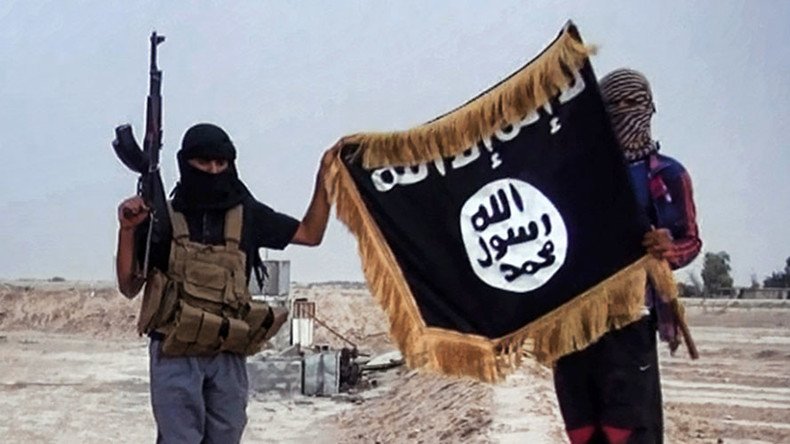 Islamic State is increasing its efforts to smuggle terrorists into Britain to launch attacks on civilians, according to new intelligence gathered following last year's Paris massacre.
The 900,000 pages of intelligence from European investigations into the November attacks, in which 130 people were killed, has reportedly revealed the scale of the slaughter could have been much worse.
The new documents leaked to the media say two other would-be attackers – Algerian Adel Haddadi and Pakistani Muhammad Usman – also intended to strike France. The pair were given fake Syrian passports and smuggled into Europe using the same route refugees have been taking, according to the documents.
They were only stopped when Greek authorities found they were using fake passports. The Mirror reports the delay meant they could not take part in the Paris attacks.
The documents also show one Islamic State (IS, formerly ISIS/ISIL) supporter boasted over Telegram, an app the terrorist group uses to communicate with jihadists, about upcoming attacks in places including Britain that would be as deadly as those in Nice and Paris.
He said there were many local sleeper cells being set up by people who had come through migrant routes.
The documents show the group also uses social media platforms WhatsApp and Viber to coordinate attacks. One app lets terrorists pick their own phone number, allowing them to throw any intelligence services off their trail.
It was revealed coordinators of the attacks are careful not to provide jihadists with too much information at each step, only giving operatives as much money and information as necessary.
Meanwhile, security bosses in Britain are reportedly concerned about the flood of home-grown terrorists intending to return to the UK as IS loses territory in Syria and Iraq following airstrikes by the US-led coalition and Russia.
Until now, very few foreign fighters have returned to Europe from Syria and Iraq.
According to the Sun, as IS continues to lose territory and suffer heavy losses in Syria, foreign fighters returning to Britain are being seen as a "ticking time bomb" as they try to break out of the region.
British security officials are calling for a coordinated policy to be put in place to deal with their return, the newspaper says.
One unnamed official quoted apparently said there are around 50 children from Britain currently linked to IS whose return to the UK must be carefully considered.
"Some of them who have been used to carry out criminal acts are below the age of responsibility in many countries in Europe.
"We know of children from the West who had been taken to Syria, but there are also children who have been born there to European parents. As we know Daesh [IS] are now bringing five-year-olds into their jihad.
"But the real problem would be with the thousands of adults. A number of states are liaising on this, but the policies will depend to an extent on political and legal considerations in individual states."
About 800 foreign fighters are believed to have traveled from the UK since the start of Syria's civil war five years ago.
You can share this story on social media: