ISIS video appears to show children, including 1 Briton, executing Kurdish captives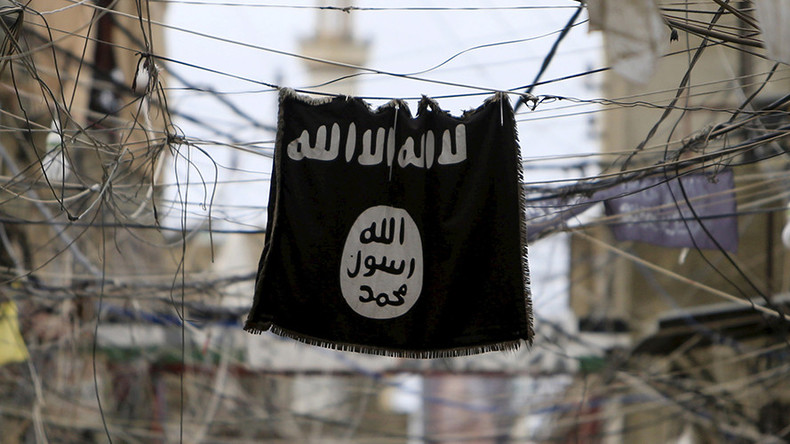 Islamic State (IS, formerly ISIS/ISIL) has released a propaganda video that appears to show five children, one of whom is thought to be British, shooting Kurdish prisoners in the back of the head.
The video released on Friday night shows five boys, all aged around 12 to 13, wearing military clothing while standing in a row behind five men who are kneeling in orange jumpsuits.
Read more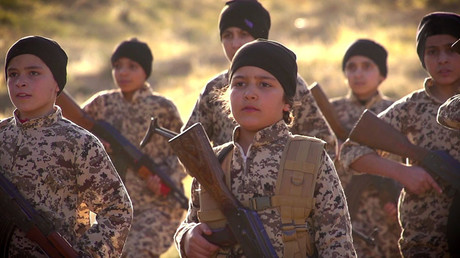 The child in the middle of the line-up first addresses the camera in Arabic and reportedly says "no one can save the Kurds" including "America, France, Britain and Germany".
The boys then shout Allahu Akbar (God is Great) in unison before drawing pistols and aiming them at the back of the hostages' heads. A caption appearing under each of the boys faces appears to show their country of origin.
READ MORE: Facebook, Twitter & YouTube 'consciously failing' to tackle online extremism – MPs

One of the boys, pale skinned and blue eyed, is labeled as "Abu al Abdullah al Britani" (the Briton), the middle boy as "Abu al-Bara al-Tunisi" (the Tunisian), and the other boys appear to hail from Egypt, Turkey, and Uzbekistan.
The nine-minute clip is believed to have been filmed in the IS controlled city of Raqqa in Syria.