British generals who served with Petraeus & 'Mad Dog' Mattis could help UK-US relations – MPs
Published time: 6 Dec, 2016 12:40
Edited time: 7 Dec, 2016 13:15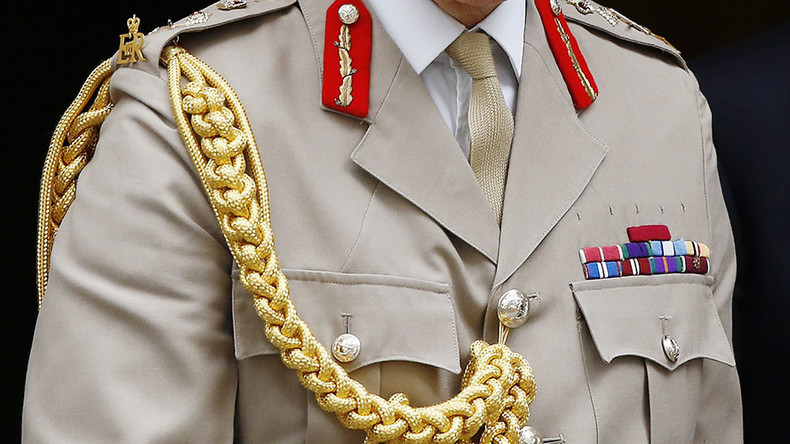 Retired British officers must take advantage of friendships formed in Iraq and Afghanistan with generals close to President-elect Donald Trump to strengthen the UK's relationship with the US, senior Tories have said.
The plan is to use retired officers operating in a diplomatic role to strengthen ties between the two countries. Trump's rise to power has caused concern in some quarters that British and American aims are diverging, including over the president-elect's friendlier stance on Russia.
In what appeared to set a negative tone early on, Prime Minister Theresa May was well down the list of world leaders Trump called after his victory. The Egyptian, Mexican, South Korean and Japanese leaders all spoke to Trump before May received a hearing.
With bellicose US Marine General James 'Mad Dog' Mattis already picked for defense secretary, and controversial former Special Forces General David Petraeus touted to join Trump's cabinet, a number of UK generals who served alongside them are likely to be called up by the government.
Potential envoys include ex-NATO Deputy Chief General Sir Adrian Bradshaw, former head of the General Staff Lord Richards of Herstmonceux, and Lieutenant-General Sir Graeme Lamb, who once led the UK's special forces.
"The government should make use of their connections and their talents. It would be terrific if Theresa May might use our senior former generals in a way that previous prime ministers have been reluctant to," Julian Brazier, a Conservative MP, told the Times.
Julian Lewis, who heads the Defence Select Committee, said it was "absolutely sensible" to use those who had relationships with figures in the incoming administration to "come and brief the current holders of key positions in our own structures."
"We should mine their knowledge and seek their advice in terms of building our own excellent relationships," he added.
Although there has been no specific acknowledgment that such a move will go ahead, the future of the so-called 'special relationship' remains a pressing topic of discussion.
One defense scholar from the Royal United Services Institute (RUSI) recently said the UK must be ready to plot its own path if Trump's aims are too radically different.
Professor Malcolm Chambers argued that nothing should be sacred in broadly reassessing the two countries' post-1945 relationship.
It is "already incumbent upon the British government to begin some serious thinking on the basis of what [Trump] might do," he said, pointing to what he termed Trump's "evident sympathy" for Russian President Vladimir Putin.