UK may have 'fundamental divergence of outlook' with Trump's US – security expert
Published time: 18 Nov, 2016 16:58
Edited time: 22 Nov, 2016 12:01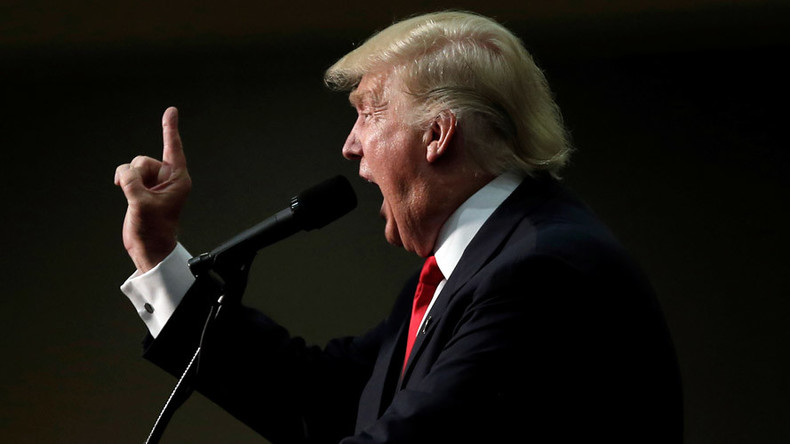 Donald Trump's victory in the US presidential election means the UK must seriously rethink its technological relationship with the world's preeminent military power and consider whether its interests remain in step, a top defense scholar has warned.
Malcolm Chambers, who is deputy head of Britain's centuries old think tank the Royal United Services Institute (RUSI), told Defense News that the UK's reliance on American military equipment must be urgently rethought.
"Questions must now be asked about the strategic dependency that reliance on US military systems, including US black-box software, is creating, and whether the consequent risks remain acceptable in the new circumstances in which we find ourselves," he said.
The UK is currently pressing ahead with the purchase of P-8 Poseidon maritime surveillance and is heavily reliant on US technology for its Trident nuclear missile systems.
Chalmers also said that nothing should be sacred in broadly reassessing the two countries' post-1945 'special relationship.'
It is "already incumbent upon the British government to begin some serious thinking on the basis of what he might do," he said, pointing to what he termed Trump's "evident sympathy" for Russian President Vladimir Putin.
"There should be no taboos about discussing the possibility of a fundamental divergence of outlook with the US," he stressed.
The issue of the Poseidon spy planes may be further complicated by concerns over the integrity of their equipment.
A US Navy commander who was working with a top-secret spy plane being purchased by the UK in May went on trial for espionage on Tuesday.
Lieutenant Commander Lin, a naturalized Taiwanese, had served as a trusted senior officer and departmental head in a top secret US Navy surveillance unit based in Hawaii.
The unit, known as Special Projects Patrol Squadron Two, uses both the P-3C Orion and P-8A Poseidon maritime surveillance planes.
The details of Lin's case are obscure given the secret nature of his work, and the allegations only came to light in a partially redacted court document. He is thought to have been detained over eight months ago.
It has been alleged that Lin attempted to sell secrets to the Chinese or Taiwanese government, and it has been claimed more recently that he attempted to give classified information to an FBI informant – a charge his lawyers deny.
RT submitted a Freedom of Information (FoI) request to the UK Ministry of Defence (MoD) in April asking for documents "relating to the possibility, or relating to investigations into the possibility, that the UK's Boeing P-8A Poseidon aircraft and its technology have been in any way compromised by the alleged espionage of one Lt. Commander Edward Lin, United States Navy."
The MoD has since replied claiming it "can confirm that no information in scope of your request is held. We are not aware of any suggestion of espionage against the P-8A Poseidon aircraft."