Russian embassy berates Boris Johnson, says civilian lives at risk after calls for Syria ceasefire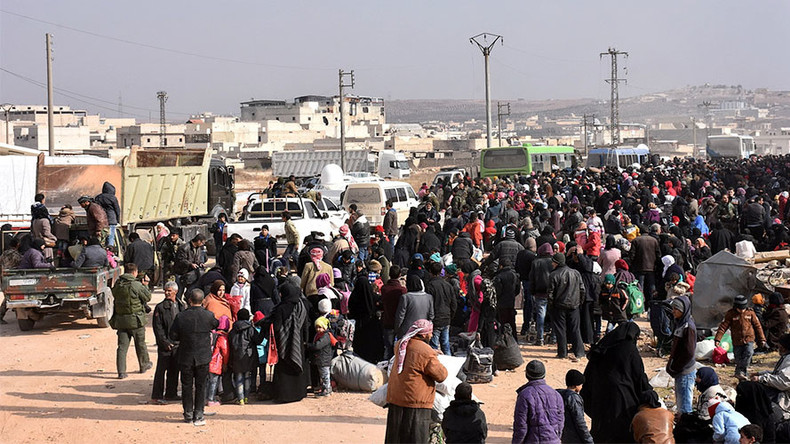 The Russian Embassy to the United Kingdom has slapped down comments by Foreign Secretary Boris Johnson, who had demanded "an immediate ceasefire" in Aleppo.
On Wednesday, the government's Syria policy department, United Kingdom for Syria, shared a statement by the former London mayor, saying: "We need an immediate ceasefire in Aleppo and immediate access for impartial actors to ensure the protection of vulnerable civilians fleeing the fighting.
"These are humanitarian imperatives."
The tweet was 'liked' and shared by several members of the British establishment, including the UK special representative for Syria, Gareth Bayley, British diplomat Angus McKee, and the human rights office at the Foreign Office.
But the thinly-veiled attack on Russian intervention in Syria was quickly rebuffed by the embassy, which replied: "Does the Foreign Secretary mean stopping delivering civilians from terrorists' bondage? Tens of thousands, already freed, need impartial assistance now."
Earlier, Russian Ambassador to the UK Dr. Alexander Yakovenko had told RT: "First of all, Russia is fighting against the terrorists in Syria, in the practical terms. Yesterday in eastern Aleppo 80,000 people were freed. So instead of making a ceasefire with the terrorists we have to fight against them. The results of that, which were achieved by the Syrian Army, is just the proof of that. So different opinions, but we believe that we are right."
And not all of Westminster agrees with Johnson. Conservative MP and chairman of the All-Party Parliamentary Russia Group Sir Edward Leigh said he was not a "cheerleader" for either Russian President Vladimir Putin or Syrian President Bashar Assad, but that his focus was on peace.
"You cannot make the removal of Assad a precondition for round-table talks," he said.
"What I've been arguing for is that America, under its new president, will sit down with Russia and Assad, America backed by France and Britain and must try and get some sort of peace deal. But we cannot make the removal of Assad a precondition because the priority is peace."