'Trump or Clinton? Makes no difference to Palestine,' Middle East scholars tell RT (VIDEO)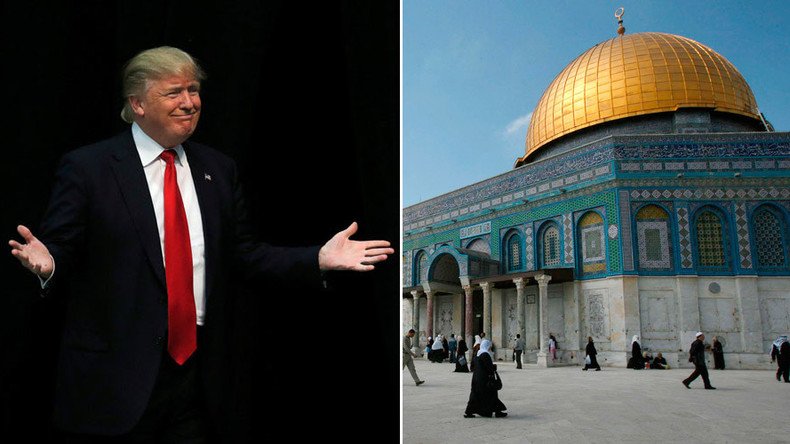 Donald Trump promises to be Israel's "best friend" when he enters the White House next year, to the delight of Israel's far right. Eminent Middle East scholars, however, aren't convinced Hillary Clinton would have been any better for the Palestinian people.
Speaking to RT's Rob Edwards at the Palestine Book Awards pre-launch event in London last week, two prize-winning authors said the Trump presidency is unlikely to become the horror show many anticipate for Israel-Palestine.
"It's not going to make a difference, really, because I don't think Clinton would have been any better," said Professor Yasir Suleiman CBE, Director of the University of Cambridge's Centre of Islamic Studies.
"She may have had a different style, a less sort of abrasive style. But ultimately I think American policy has been heading in one direction," he added.
Professor Suleiman, whose book 'Being Palestinian' won the prize for best memoir at this year's book awards, hosted by the Middle East Monitor, believes US policy on Israel is too deeply ingrained to be radically changed by the incoming administration.
"Obama came and people thought that Obama was going to change things and Obama hasn't. So to me, changes in the administration, in the White House, don't seem to lead to any sort of real change in American policy, which has become institutionalized. It's also a hostage to vested interests."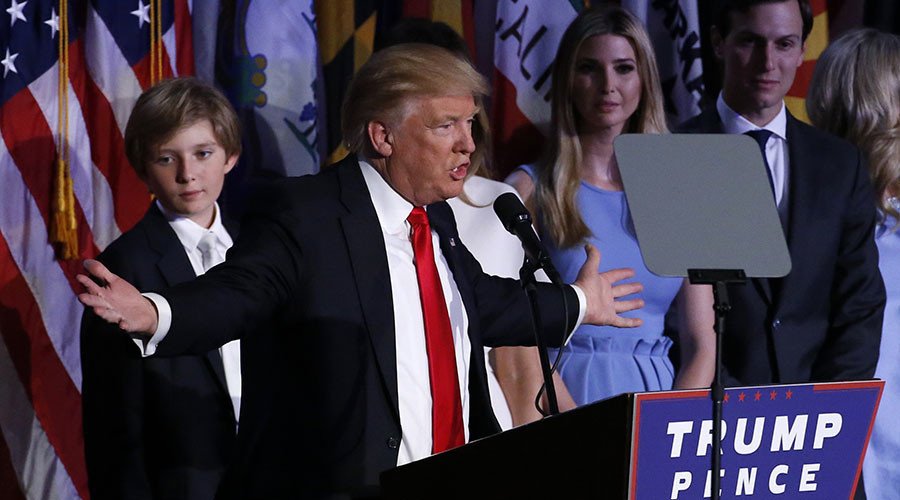 Despite Trump's pledge to move the US embassy from Tel Aviv to Jerusalem, and the expectation he will not object to further Jewish settlements in the West Bank, the trend of history seems to suggest a Republican administration could actually benefit the Palestinians.
Dr. Lorenzo Kamel, a Marie Curie Experienced Researcher at the University of Freiburg's Institute for Advanced Studies (FRIAS) and a Senior Fellow at the Istituo Affari Internazionali (IAI), echoes Suleiman's feelings.
"With Trump, we can just guess. But if we think, contrary to what is the common perception … that the Republicans are the bad guys and the Democrats are the fairer, wiser broker or something better – I would think twice about this, I'm not so sure," he said.
Kamel, whose book 'Imperial Perceptions of Palestine' won joint first prize for academic work, says Republican administrations have historically offered the Palestinians far more concessions than their Democratic counterparts.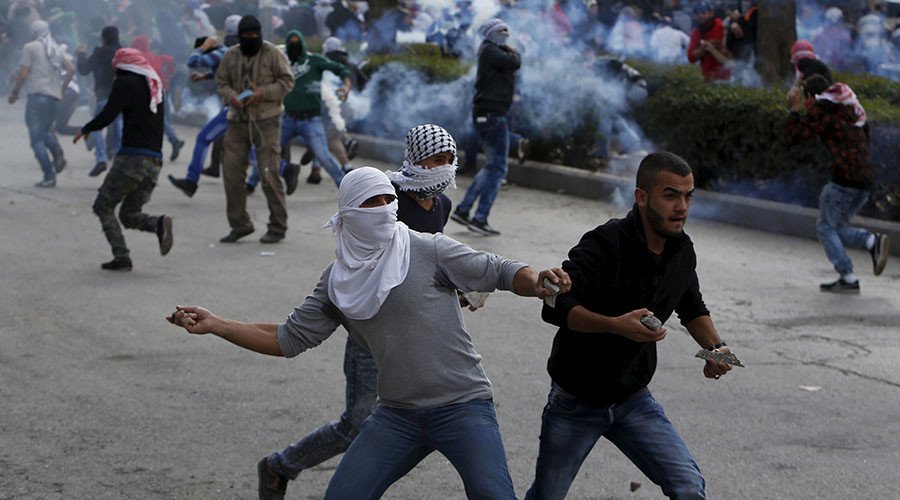 "Under Republican administrations, Palestinians got much more than under Democratic presidents. [In] the last 30 years, we know that under [President George W.] Bush's father, the Palestinians started a peace process, the Palestinian Liberation Organization … for the first time [became] a representative of the Palestinians, and we know, more than this, under [President George H. W.] Bush's son, despite all the problems that are connected to his name, was the first administration that claimed that Palestinians had the right to self-determination, to have a state."
By way of contrast, the Freiburg University historian highlighted Barack Obama's lavish support for Israel – vetoing UN resolutions condemning illegal Jewish settlements in the West Bank and rubberstamping the biggest military aid package in US history, worth $38 billion, in 2016.
"We don't know yet if the Republican establishment somehow will follow what happened with other Republican administrations," said Kamel. "I'm just not sure that with Hilary Clinton as president there would have been something better for the Palestinian people."
Balfour centenary
November 2, 2017, will mark 100 years since British Foreign Secretary Arthur James Balfour signed the Balfour Declaration, stating: "His Majesty's government view with favor the establishment in Palestine of a national home for the Jewish people."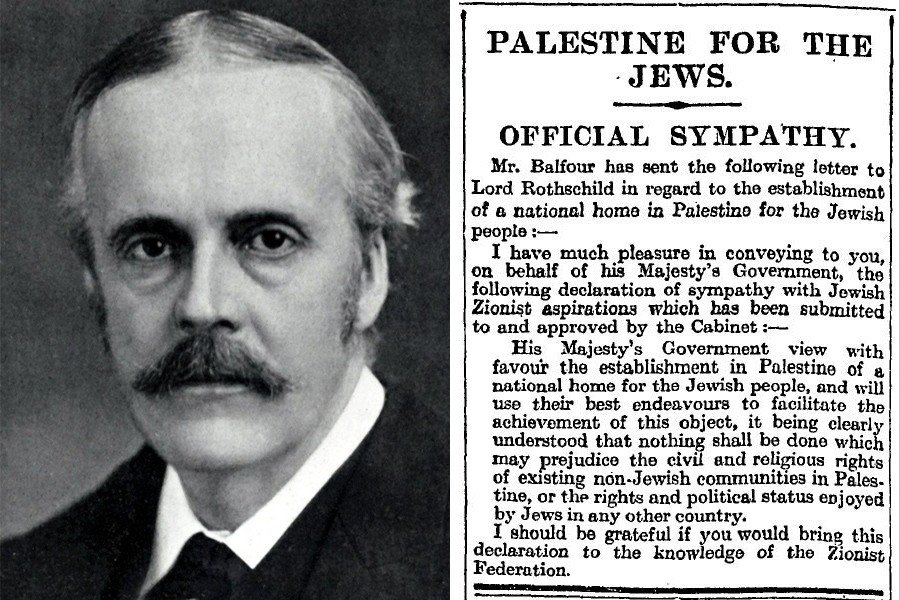 A growing chorus of Palestinians and their supporters have called on the British government to mark the occasion with an official apology. They believe the letter, addressed to the 2nd Baron Rothschild for transmission to the Zionist Federation of Great Britain and Ireland, represents the moment Britain betrayed the Palestinian people, opening the way for the catastrophes that followed.
For Suleiman, such an apology would count for little without concrete action to help the Palestinians.
"I think an apology by itself will be an attempt to try to converse with history," he said.
"But Britain needs to show more than just an apology. It needs to actually recognize that it has a moral, political responsibility – an apology that's not followed by actions and by positions towards the restitution of Palestinian rights is just an empty apology."
He would nevertheless welcome an apology, but not just from the British establishment.
"For me, I lived most of my life in Scotland. Balfour was a Scotsman. And for me, also, we need to have a Scottish apology, because the Scots also have indirectly through the British Empire have contributed to the affliction that has struck the Palestinian people. So I want a British apology and, to my Scottish friends, and I regard myself as very Scottish in many ways, I want also a Scottish apology emerging out of Nicola Sturgeon, from Edinburgh," he added.
Kamel is less convinced of the need for an exclusively British apology, doubting whether the document itself holds anything more than symbolic blame for the decisions that followed.
"The Balfour Declaration was just a letter, nothing more than a letter, so itself didn't have any legal value. If this letter acquired value it is because it was included in the Mandate for Palestine, so is connected to the League of Nations. So just to refer to the Balfour Declaration as a British issue, something like that, is just part of the broader picture," he said.
You can share this story on social media: