Palestine will 'unleash all weapons' on US if Trump moves embassy to Jerusalem – UN envoy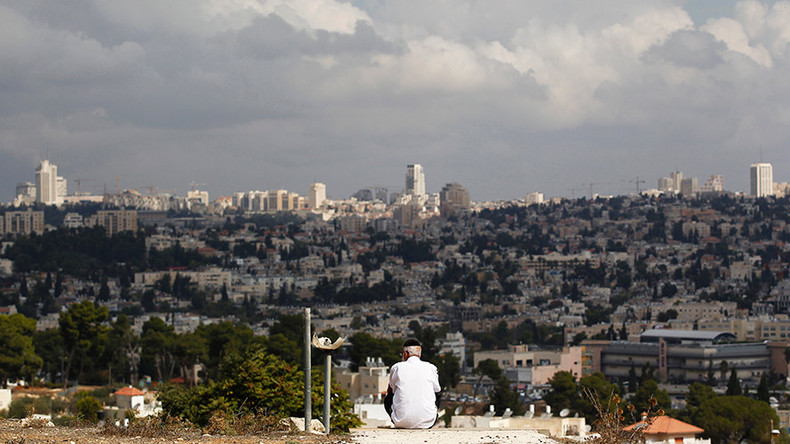 Palestine's UN envoy promised to make life "miserable" for the White House if it transfers the US Embassy to Jerusalem, following Donald Trump's remarks suggesting an appeasement to Israel's land claims in the West Bank.
Riyad Mansour, the Palestinian ambassador to the United Nations, said in Washington on Friday that the move would represent a blatant defiance of Palestine's rights over occupied Jerusalem. Palestinians would fire back, he said, according to Haaretz.
Mansour, a US-educated diplomat, stressed the possible transfer of the US Embassy to Jerusalem – partially occupied by the Israelis – would be regarded as a belligerent act towards Palestine. "If they do that, nobody should blame us for unleashing all of the weapons that we have in the UN to defend ourselves and we have a lot of weapons in the UN," he said.
Read more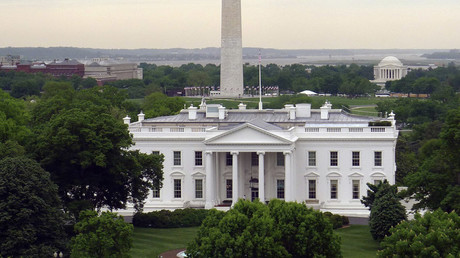 The Palestinian envoy asserted that he "can make their [the US] lives miserable every day with precipitating a veto on my admission as a member state," however noting that appealing to the UN Security Council is an unlikely option due to Washington's right to veto.
The modern dispute over Jerusalem dates back to the 1947 UN partition plan that stipulated the creation of two independent states for both Palestinians and Jews. Jerusalem, a symbolic city for Christians, Muslims, and Judaists, was to be given special international status. The plan turned turned into wishful thinking after Israel occupied East Jerusalem during the 1967 Six-Day War with Arab states, declaring all of the city a unified capital in 1980.
Previous White House administrations never favored recognition of Jerusalem as Israel's capital, but the shock results of the US elections have fanned speculations that things might change dramatically.
In the middle of his election campaign in September, Trump said Jerusalem has been "the eternal capital of the Jewish people for over 3,000 years," promising to accept it "as the undivided capital of the state of Israel" if he is elected.
Read more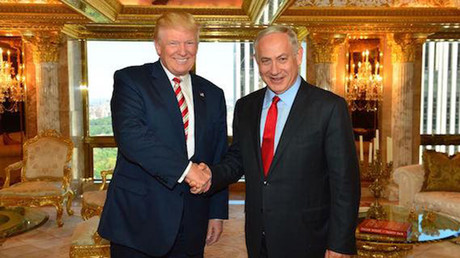 Later on Sunday, Trump told the New York Times he is determined to reach "the ultimate deal" in the Israeli-Palestinian conflict "and do it for humanity's sake." Nevertheless, his staff made it clear that opposing the Israelis' settlements in the occupied West Bank is no longer a White House priority.
Speaking shortly after Trump delivered his victory speech in New York, David Friedman, his Israel affairs adviser, told the Jerusalem Post "there is every intention" to keep the campaign promise and move the US Embassy to the city.
In the years to come, there "would be a stark departure from the long-time American stance that Israeli construction in areas captured in the 1967 Six-Day War makes it more difficult to reach a peace agreement with the Palestinians," Jason Greenblatt, Trump's chief legal officer and a top executive at the Trump Organization, commented on Israel's Army Radio.
Trump's victory was welcomed by the Israeli government. Prime Minister Benjamin Netanyahu said earlier this week the President-elect "is a true friend of the state of Israel," adding that "over the years, you've expressed your support consistently, and I deeply appreciate it."
I'm confident that the two of us, working closely together, will bring the great alliance between our two countries to even greater heights.

— PM of Israel (@IsraeliPM) 9 ноября 2016 г.
Some members of Netanyahu's right-wing cabinet claimed that a new, openly pro-Israel policy in Washington is only a matter of time. Naftali Bennett, Education Minister and head of the Bayit Yehudi party, asserted that the era of two-state solution is over.
"Trump's victory," he stated, "is an opportunity for Israel to immediately retract the notion of a Palestinian state... which would hurt our security and just cause. This is the position of the president-elect, as written in his platform, and it should be our policy, plain and simple."
Critics of Trump's presidency argue that he surrounded himself with advisers having strong pro-Israel leanings, which would inevitably bury hopes for the conflict to be solved.
Mansour, however, said he still believes there is a room for maneuver. "Many candidates gave the same election promise but didn't implement it because what you do when you are campaigning is one thing but when you have to deal with the legal thing it is something else," he said.