Freudian slip? White House puts Jerusalem in Israel, rushes to correct itself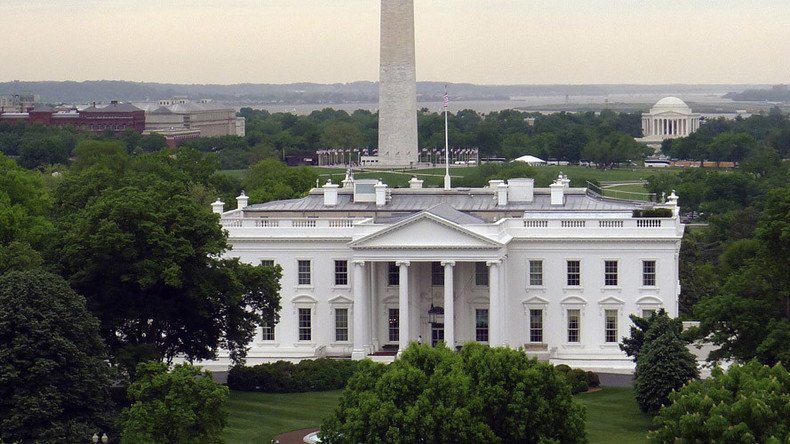 The White House seemed to have had a momentary blackout, listing Jerusalem as part of Israel in an official press release, going against its own long-standing policy. They then simply struck its Middle Eastern ally's name out.
The White House's statement on President Barack Obama's visit to Israel was unusually popular this Friday, all thanks to a brief slip up that many could not have missed.
Obama traveled to Israel to attend funeral of the country's late President Shimon Peres, who died Wednesday at the age of 93.
READ MORE: Ex-Israeli PM and President Shimon Peres dies aged 93
The service was held at Mount Herzl, Israel's national cemetery, located on the west side of Jerusalem.
To most, and presumably to some in the White House, Jerusalem's location might seem trivial, but officials rushed to correct themselves, crossing Israel's name out of the statement.
US policy on Jerusalem's status has been unchanged for decades now. In 1948, the US, via President Harry Truman formally recognized Israel as a country, but did not recognize Israeli sovereignty over the holy city of Jerusalem.
Since then, Washington has never officially recognized Jerusalem, disputed by both Palestine and Israel, as belonging to either of the states.
The US has its embassy in Tel Aviv while maintaining its general consulate in Jerusalem, which also serves the West Bank and the Gaza Strip as an independent mission.
In 1995, Congress tried to change that, but its law would never make it past presidents, who used their waiver authority to prevent relocating the embassy. In 2015, the Supreme Court affirmed presidential supremacy in the matter.
It's noteworthy, then, that in its press release, the US Consulate in fact placed Mount Herzl in "Jerusalem, Israel."
READ MORE: Trump vows to recognize Jerusalem as Israel's capital after meeting Netanyahu
In the meantime, Republican presidential nominee Donald Trump promised Israeli Prime Minister Benjamin Netanyahu that if he is elected to the White House, he would recognize Jerusalem as "the undivided capital of the State of Israel."
You can share this story on social media: