Ex-Israeli PM and President Shimon Peres dies aged 93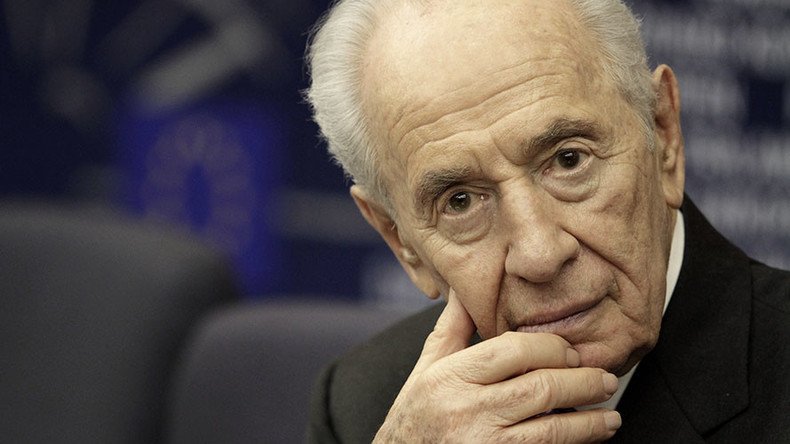 Former Israeli President and Nobel Peace Prize winner Shimon Peres has died at a hospital near Tel Aviv at the age of 93, after his condition deteriorated following a stroke, local media report.
The former leader died with his family at his bedside.
Peres was admitted to Sheba Medical Centre in Ramat Gan two weeks ago, where he was intubated and sedated. Doctors expressed cautious optimism in the days immediately following his hospitalization.
However, on Tuesday, the former top politician suffered a serious setback incurring irreversible brain damage, The Times of Israel reported.
READ MORE: Former Israeli President Shimon Peres put into induced coma
The office of Israeli Prime Minister Benjamin Netanyahu issued a statement of mourning following news of Peres' death.
"Prime Minister Benjamin Netanyahu and his wife Sara express deep personal sorrow over the passing of the nation's beloved former president, Shimon Peres," the statement said.
US President Barack Obama also offered his condolences, saying: "There are few people who we share this world with who change the course of human history, not just through their role in human events, but because they expand our moral imagination and force us to expect more of ourselves. My friend Shimon was one of those people."
Former US President Bill Clinton called Peres a "brilliant and eloquent friend."
Canadian Prime Minister Justin Trudeau called Peres a "man of peace."
Shimon Peres was, above all, a man of peace. My deepest condolences to his loved ones and to the people of Israel on his passing.

— Justin Trudeau (@JustinTrudeau) September 28, 2016
In January, Peres was transported to a hospital following a heart attack. He underwent emergency surgery but had to be admitted to hospital again just over a week later due to an irregular heartbeat.
Peres was active in Israeli politics for nearly 70 years and retired in 2014 after serving a seven year term as the country's ninth president.
Prior to that, he held nearly every position in the Israeli government. He served as Prime Minister three times, including once as interim. He also held the post of Israeli Defense and Foreign Affairs Minister and joined the cabinet as the Minister for Transportation and Finance.
As foreign minister, Peres was the one to finalize the interim Israeli Palestinian Oslo Peace deal.
While it did not turn into a lasting treaty, in 1994 he was awarded a Nobel Peace Prize for his efforts, along with the late Israeli Prime Minister Yitzhak Rabin and late Palestinian leader Yasser Arafat.
Peres has been a staunch advocate of the two-state solution with Palestine, trying to boost the process following Rabin's assassination in 1995. However, his position in the matter weakened following a string of suicide attacks by Palestinians and mounting pressure from Israeli nationalists.
He remained a vocal supporter of the peace process with the Palestinians, but stressed that the recognition of an independent Palestinian state outside a UN-proposed plan would be wrong.
You can share this story on social media: