Bodies of Argentine soldiers killed in Falklands War to be exhumed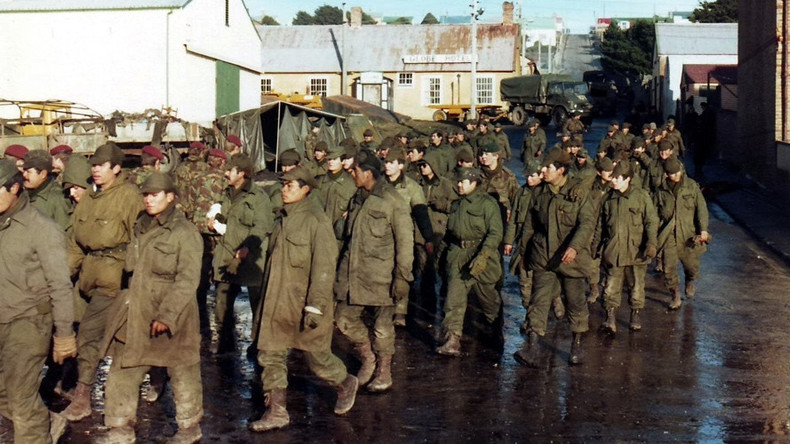 Archaeologists are set to exhume the bodies of more than 100 unidentified Argentine soldiers that were killed and buried in the Falklands during the 1982 war with Britain.
For a year, the Argentine Group of Anthropological Forensics (AGAF) has been preparing for their chance to dig up the 123 unidentified bodies at a cemetery on East Falkland Island, known in Spanish as Isla Soledad, and it appears the group will soon finally be able to begin work.
After years of testy relations, Argentina has pursued a more cautious approach with respect to Britain under current President Mauricio Macri, who was elected last year on a promise to "bring Argentina in from the cold."
In September, the countries agreed a series of deals covering oil, fishing, navigation, and trade in and around the islands.
In a fresh move to restore relations, Argentina's foreign minister, Susana Malcorra, announced that the British and Argentinian governments would meet in Geneva in mid-December, along with representatives of the Red Cross, to "define a protocol for the exhumations."
The Argentinian FM told the Guardian that the Red Cross has already visited the site and carried out a preliminary evaluation.
The families of the Argentinian troops killed in the brief war have long demanded that their loved ones be identified.
As part of its preparations, AGAF contacted 78 families who have agreed to give blood samples and provide information on the appearance of their loved ones, so that the information could be put into a database.
Once the bodies are exhumed, samples will be taken back to Argentina for examination and matched against the information collected.
"From the technical point of view, we are ready to launch the operation in the Falkland Islands when it is requested," AGAF member Luis Fondebrider told the Independent.
"We believe in eight weeks' time, we can exhume the bodies, analyze them, take the samples and rebury them in the Darwin cemetery," he said.
The group says they must carry out the work before March of 2015, as the weather after that period will make digging almost impossible.
About 649 Argentines died during the war between the South American nation and the UK between April and June of 1982, while 258 British soldiers and three islanders were also killed.
Argentina argues that it inherited the islands from Spain when it gained independence in the 19th century, but Britain disagrees from a historical point of view, while maintaining that the 3,000 islanders have the right to self-determination.