Don't mention the war: Argentina considering joint Falklands oil & gas project with Britain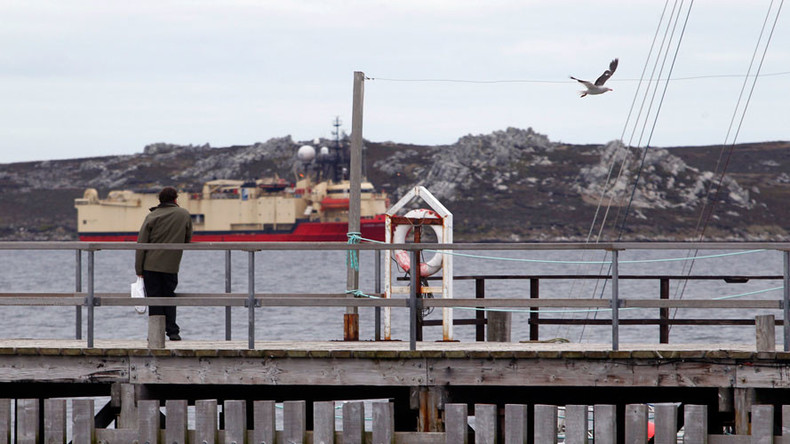 Argentina is considering a joint fossil fuels exploration project with Britain around the Falkland Islands, also known as the Islas Malvinas, in a sign of thawing relations between the two nations.
Argentine Foreign Minister Susana Malcorra expressed a desire to see an end to the era of confrontation between Britain and Argentina over the disputed islands, which lie 300 miles (483km) from South America's southern coast.
The unexpected olive branch from Buenos Aires comes days before UK Foreign Office minister Alan Duncan is due to arrive in Argentina alongside a business delegation for bilateral talks.
Malcorra, who is in London for a major conference on UN peacekeeping, is currently one of the leading female candidates to replace Ban Ki-moon as secretary general.
Speaking to the Guardian, she said she is confident Britain would not attempt to block her appointment to the UN's top job.
"The previous [UK government] administration was very confrontational, and we do not want that. We both recognize that solving this problem will take time. Our claim to the Malvinas will be sustained, but as part of the approach of a good neighbor.
"We think over the long term a solution can be found but in the meantime we can and should be respectful, and find ways to open up the opportunities for confidence-building measures.
"There has been a zero-sum approach, but we think if we sit at the table, and are positive and creative there are alternatives."
Malcorra also said Buenos Aires is considering resuming direct flights to and from the islands, which it continues to claim as Argentina's sovereign territory.
Earlier this year a UN commission ruled Argentina's territorial waters extend further beyond its coastline than previously agreed, encompassing the disputed Falklands.
A spokesperson for Downing Street downplayed the ruling.
"What's important is what do the Falkland Islanders themselves think? They've been clear that they want to remain an overseas territory of the UK and we will still support their right to determine their own future."