Jo Cox murder suspect Thomas Mair refuses to give evidence in defense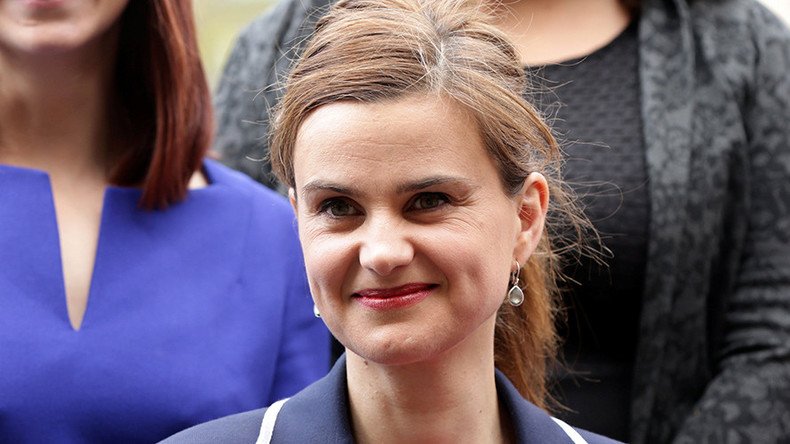 Thomas Mair, who stands accused of murdering Labour MP Jo Cox in the run up to the EU referendum, has opted not to give evidence in his defense at the Old Bailey.
Mair, 53, allegedly repeatedly shot and stabbed Cox, a mother of two, as she arrived at Birstall library in West Yorkshire for a surgery on June 16, a week before the EU referendum.
The defendant, who allegedly shouted "Britain first" as he launched the attack, had a stash of neo-Nazi material at his home and had collected a dossier on his 41-year-old 'Remain'-campaigning MP.
At the conclusion of the prosecution's case, Mair's lawyer Simon Russell Flint, QC, told the court that Mair, who denies murder, would not enter the witness box. He added that he would not be calling any evidence on behalf of Mair, the Guardian reported.
The judge, Justice Wilkie, asked Mair's defence team, "have you advised your client that this is his opportunity to give evidence, and if he declines to do so then the jury may draw such inferences as they feel to be appropriate from his silence?"
Flint, defending, said it was the jury's duty to decide whether Mair was responsible beyond reasonable doubt.
"It is you and you alone who have been charged with the responsibility in determining what are the true verdicts in each of the counts on the indictment."
He added, "you and you alone will determine whether Thomas Mair can return to his quiet and solitary existence or will be forever remembered as the man who assassinated Jo Cox."
Flint said Cox, had been brutally and callously murdered, adding that her death had had a huge impact on hundreds, perhaps thousands, of people.
In his closing speech, prosecutor Richard Whittam QC told jurors, "the sheer brutality of her murder and the utter cowardice of her murderer bring the two extremities of humanity face to face."
He said the attack "brought out the best of the people who were with her" – the two members of staff and Birstall residents who came to her aid, including a taxi driver and a 77-year-old man who was wounded as he tried to intervene.
Despite having the "element of surprise" Mair failed in his first attempt and came back to shoot and stab Cox again, the court heard.
Whittam said, "perhaps he underestimated Jo Cox's tenacity and courage."
He said all the evidence "compellingly establishes Thomas Mair was her murderer." He added that there was a "comprehensive" catalogue of evidence against Mair, including CCTV footage, the testimony of eyewitnesses, DNA and gunshot residue, ballistics and physical evidence.
Cox was shot twice in the head and once in the chest, and stabbed 15 times. Mair, an unemployed gardener from Birstall, was charged with her murder and the grievous bodily harm of Bernard Carter-Kenny, a pensioner who was stabbed in the stomach after going to the MP's aid.
He was also charged with possession of a firearm with intent to commit an offence, and possession of a dagger.
The court was told Mair remained silent during three-and-a-half hours of police interviews the day after Cox was killed.
"He didn't ask any questions, and simply remained silent," said DC Roger Williams.
Mair declined to enter pleas when he appeared at the Old Bailey for a preliminary hearing last month.
As a result, not guilty pleas were entered on his behalf.The court heard that when Mair first appeared accused of Cox's murder at Westminster Magistrates Court on June 18, when asked to say his name he replied, "death to traitors. Freedom for Britain."
You can share this story on social media: