'Walter Mittys' wearing fake medals should be jailed – MPs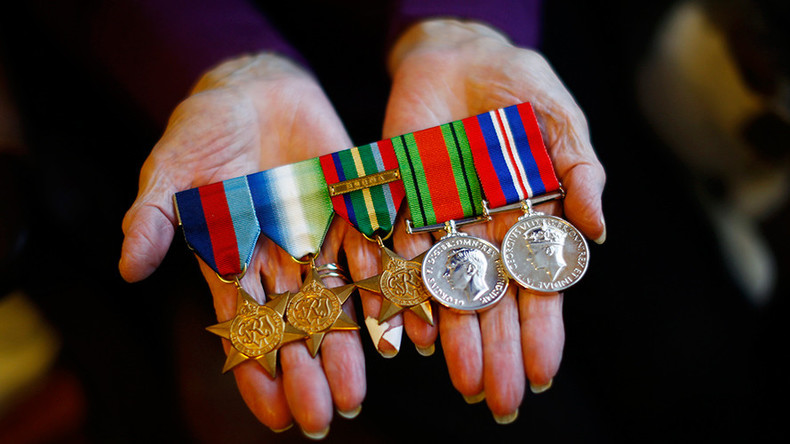 Military imposters – often known as Walter Mittys – should face criminal charges for wearing medals they have not earned, the Commons Defence Select Committee says.
Committee members are urging other MPs to back a private member's bill to outlaw the wearing of unauthorized decorations by making their use punishable by a jail sentence or thousands of pounds in fines.
Committee chair Julian Lewis said the move, outlined in a report called 'Exposing Walter Mitty', is aimed at reining in "contemptible fantasists" who harmed the honors system.
Read more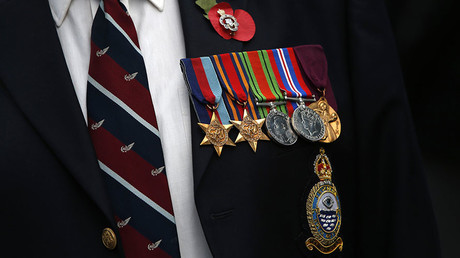 "Military impostors commit a specific harm that requires a specific criminal sanction. Other countries have sought to maintain these sanctions, for reasons of deterrence and punishment, while the United Kingdom has foolishly disposed of them," he said.
The original laws against wearing fake medals, which were drafted by Winston Churchill, were scrapped when the 2006 Armed Forces Act came into being.
Lewis said the committee is determined to "remove this anomaly" in order to stop "those who seek public admiration by pretending to have risked their lives."
It had originally been argued by the Ministry of Defence (MoD) that existing laws covered the issue under fraud legislation, a view the committee disagrees with.
"The committee concludes that the deceitful wearing of decorations and medals is a specific harm which is insulting to the rightful recipients of these awards, damaging to the integrity of the military honors system and harmful to the bond between the public and the armed forces. This specific harm was considered to require a specific criminal sanction."
At the time of the first committee debate on the bill, the proposal, which originally focused on medals for bravery, received a mixed response among veterans.
Former soldier James Florey told RT the whole official rationale behind gallantry medals, in particular, was itself struck through with deception.
"Shiny things appeal to our senses and powerful people know this. Yet they're hardly worth the 'stories' that go behind them," he said.
"It's an open secret that gallantry medals can be awarded as a PR stunt. At Rorke's Drift [an Anglo-Zulu battle in 1879] VCs [Victoria Cross medals] were dished out like sweeties – for slaughtering thousands of natives armed with spears who'd just happened to wipe out a much bigger force the day before.
"That's spin, that's propaganda," the retired infantryman added.