Stolen valor! Lying military veterans could be charged under 'Walter Mitty bill'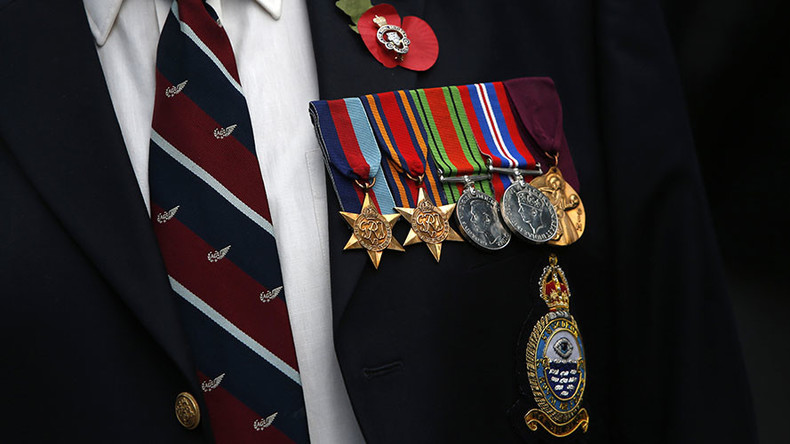 A proposed parliamentary bill which would make it illegal to pretend to have won medals for valor has received a mixed response from British military veterans.
The Awards for Valour (Protection) legislation, which will be discussed by the Commons Defence Select Committee Tuesday, is a British version of the US Stolen Valor Act which aims to prevent the impersonation of military veterans.
In the UK military this phenomenon is known as 'walting' after the fictional fantasist Walter Mitty and refers to those who either exaggerate their real service records or pretend to have served despite never having been in the military at all.
Read more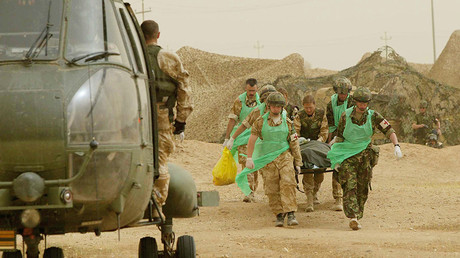 The UK bill would only extend to those who pretend to have won gongs for gallantry such as the Victoria, George and Military Crosses with the intention to deceive others and contains an exemption for reenactors and actors.
A panel of experts will debate the proposal, which aims to "prohibit the wearing or public display, by a person not entitled to do so, of medals or insignia awarded for valor, with the intent to deceive."
Currently incidents can only be prosecuted under existing fraud legislation, in cases where a person has used fake claims of military service for financial gain.
Tory MP Gareth Johnson is supporting the proposal and told the Telegraph that "at the moment you and I could walk down Whitehall with Victoria Crosses on our chests and try to chat up girls or curry favor and there's no offense whatsoever."
He said he had seen 'Walts' first-hand as the head of a local British Legion.
"It makes you angry in so many ways. Not only do you have circumstances where people are trying to curry favor and admiration, but it also takes away from people who have genuinely and legitimately earned it," he said.
Read more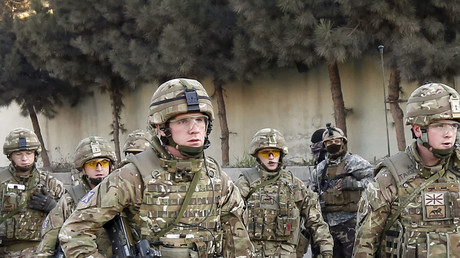 Johnson accepted however that some culprits "have genuine mental health problems" and that "we are not looking at a huge number of people being arrested, but I think it's right that the police have the ability to act."
The response from military veterans contacted by RT has been thoughtful but mixed.
Some questioned Johnson's framing of the bill as a bid to stop people using fake medals to "chat up girls."
"I think this view is naïve," British Army veteran Doug MacDonald told RT.
However, he was broadly supportive of the bill in principle: "The simple fact is that men or women dress up and pretend to have served in Her Majesty's Armed Forces, taking away from those who have served."
"These 'Walts' have not had to endure the hardships of those who have served. They have not had to watch their friends get buried nor have they had to make life-changing decisions like actual service men and women do."
Asked if 'Walts' who were genuinely mentally ill could fall foul of the new bill, MacDonald said there could be a hidden positive in the legislation.
"There is obviously great potential for this but those who face the arm of the law as a result of 'walting' can be assessed whilst in the system anyway and afforded this support," he said.
Nick Muselle served in the Territorial Army and later the Royal Air Force (RAF). He was also supportive of the bill: "Yes, I think they should outlaw Mittys, especially even I lost mates in Iraq, and Ireland."
However, he was not keen to see people jailed for up to six months, as the bill would allow.
"I don't think they should be jailed unless they are a threat to the public, but maybe their names made public and community service and fine," he said.
Not all veterans agreed with the bill or the prevailing attitude towards the sanctity of medals or military service.
Former soldier James Florey said that the whole official rationale behind gallantry medals was itself struck through with deception.
"Shiny things appeal to our senses and powerful people know this. Yet they're hardly worth the 'stories' that go behind them," he said.
"It's an open secret that gallantry medals can be awarded as a PR stunt. At Rorke's Drift VCs were dished out like sweeties - for slaughtering thousands of natives armed with spears who'd just happened to wipe out a much bigger force the day before.
"That's spin, that's propaganda," the retired infantryman added.