Legalize cannabis to end Britain's 'embarrassing' drugs policy, say MPs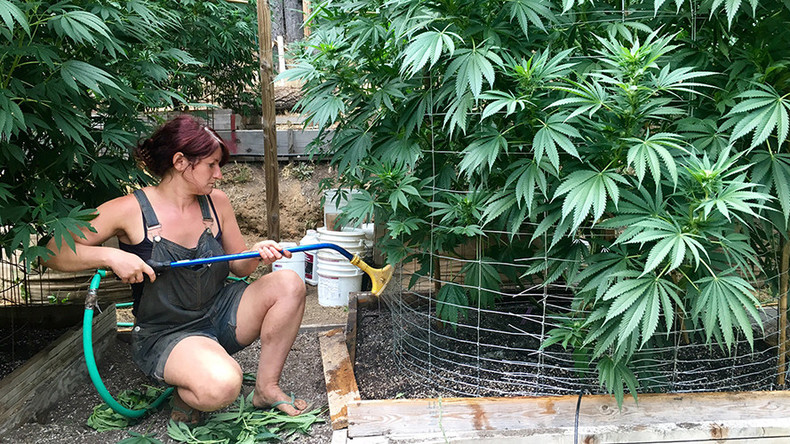 Cannabis should be legalized to bring British drugs policy out of the "dark ages" and put it in line with other Western countries, a cross-party group of MPs has said.
Nick Clegg, former deputy prime minister, and Norman Lamb, former health minister, have joined Labour and Tory figures to back a new report which says legislation allowing for legal cannabis use could earn the Treasury £1 billion (US$1.23 billion) a year in tax revenue.
The Adam Smith Institute and VolteFace study accused the government of failing in its current cannabis policies, which it called an "embarrassment."
"The Government strategy is based around three main pillars: reducing demand, restricting supply and building recovery. All three are failing," the report said.
Instead, it proposes a regulated form of legislation like in other Western countries. In the US, four further states legalized marijuana in this month's elections.
Meanwhile, Germany is preparing to legalize cannabis for medical purposes, Canada is preparing for all-out decriminalization while Portugal legalized it in 2001.
Cannabis is the most widely used illegal drug in the UK, with 6.7 percent of adults aged between 16 and 59 using it in the past year, according to the Home Office.
The report says Britain's current policy has failed to stop drugs being manufactured and used, and to stop associated crime, corruption and killing.
It called for "root and branch" reform to legalize and regulate cannabis, a Class B drug, to ensure it meets acceptable standards. At that point, they say, it will be taken off the black market and out of the hands of gangs.
A legal cannabis market could be worth £6.8 billion annually, the report says. That means the government could earn between £750 and £1.05 billion in tax revenues while reducing the cost of combating associated crime.
The number of offenders in prison for cannabis-related offenses in England and Wales would also likely drop from the current 1,363, who cost taxpayers £50 million per year.
Clegg told the Times: "British politicians need to open their eyes to what is happening in the rest of the world. Cannabis prohibition is being swept away on a tide of popular opinion and replaced with responsible legal regulation.
"Now is the time for ministers to start writing rules for this legal market, including age limits and health warnings, so that we can finally take back control from the criminal gangs."
Liberal Democrat MP Lamb said: "Prohibition is harmful and counterproductive, helping neither to reduce drug use nor the risks to public health.
"While other countries and US states are increasingly coming to adopt a more enlightened approach to drug policy, we are stuck in the dark ages, filling the pockets of criminals and perpetuating the stigma which prevents so many drug users from seeking help."
Earlier this year, an all-party parliamentary group on drug policy reform said cannabis should be available on prescription.
However, there is vocal lobbying against legalizing cannabis use in the UK. Some doctors say it has a number of side effects including damage to mood, memory and motivation.
You can share this story on social media: