Muslim family 'living in fear' after 6 racist attacks 'ignored' by police
Published time: 18 Nov, 2016 13:46
Edited time: 19 Nov, 2016 13:56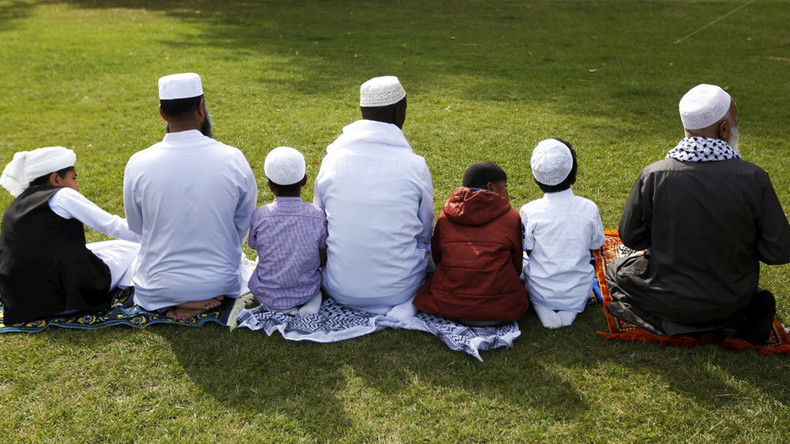 A Muslim man in London claims police are failing to take seriously a series of Islamophobic attacks against his family, including having used sanitary items thrown at their house and animal faeces left on their doorstep.
Bilall Ahmed says the family's car has also been repeatedly vandalized outside their home in Willesden.
In the latest attack, which took place last week, a racial slur was etched into the bonnet of his BMW, the windows smashed, the bodywork keyed and roof slashed, Ahmed claims.
His £8,000 (US$9,800) vehicle is likely to be written off due to the damage, his insurance company has said.
Speaking to the Brent & Kilburn Times, the father-of-three said police had failed to take the incidents seriously.
"This has happened six times and I feel like I am being ignored by police. I have told the police I am a victim of hate crimes but it's not being taken seriously.
"I've even had an officer smirk when I was telling her what has been happening. I was so angry I nearly threw her out of my home."
Ahmed says he has told police who he thinks the culprits are and that other Muslim and black neighbors have also been targeted.
"Do the police have to wait until somebody is seriously hurt or killed before something will be done?
"Our family are living in fear."
A police spokesperson said officers are investigating the allegations of damage to the car.
"The investigation is in its early stages at this time and the victim is being informed of any progress. Police are also investigating criminal damage to a second nearby vehicle.
"Brent Police take all allegations of racially motivated crime seriously and will investigate robustly."
Attacks on foreigners and British Muslims have reached unprecedented levels since June's Brexit referendum. According to the UK Home Office, July saw a 41 percent spike in hate crimes.
READ MORE: #PostRefRacism: Racist hate crime jumped 42% during Brexit referendum
In the past 12 months, the Metropolitan Police has recorded a rise in nearly all areas of hate crime.
Islamophobic attacks have seen the second largest increase, up 65 percent in the last year.
Many were attacked in public on the presumption they were Muslim due to the clothes they were wearing.