Racism experts blast tabloids, Cameron for anti-immigrant hate speech in UK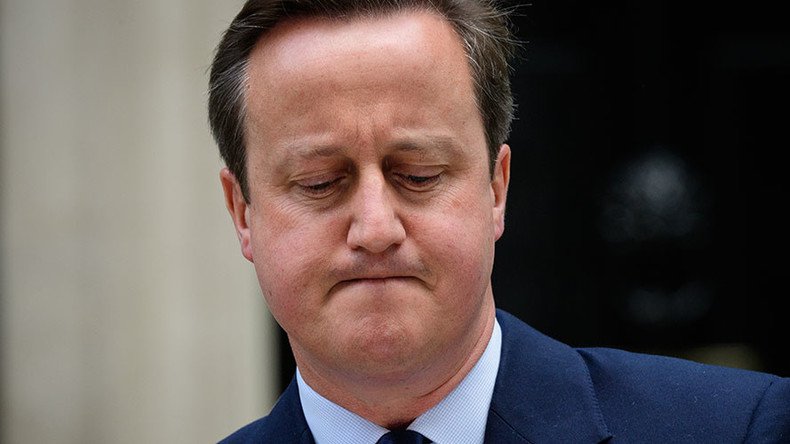 Parts of the British media and some Conservative politicians have been blamed for a rise in anti-immigrant attitudes in the UK by the Council of Europe, while former PM David Cameron was singled out for describing asylum-seekers as a "swarm."
The criticism comes in a 91-page report compiled by the Council of Europe's Commission against Racism and Intolerance (ECRI) that was published on Tuesday. The human rights watchdog condemned the "considerable intolerant political discourse in the UK, particularly focusing on immigration."
"It is no coincidence that racist violence is on the rise in the UK at the same time as we see worrying examples of intolerance and hate speech in the newspapers, online and even among politicians," said ECRI Chair Christian Ahlund.
The report accused the UK Independence Party and some Tory MPs of using scaremongering tactics in the run-up to the lifting of restrictions on Romanian and Bulgarian guest-workers in the British labor market.
"Terms such as "invasions" and "floods" were frequently used, as well as the expression "benefits tourism," despite a 2013 European Commission study which found no evidence that the main motivation of EU citizens to migrate was benefit-related."
Anti-foreign sentiment grew stronger as the EU endured a refugee crisis last year and Britain put its membership in the European Union up for a vote. David Cameron was singled out, in particular, for describing asylum-seekers arriving from the Middle East and North Africa as a "swarm." The former prime minister later defended his remark, which was made in July of 2015 amid the Calais crisis, insisting that it was not dehumanizing.
The ECRI blamed media outlets such as the Sun and the Daily Mail for having harsh anti-immigrant views, stating that UK tabloids had used "most of the offensive, discriminatory and provocative terminology."
The Council also marked a rise in hate speech on social media, noting an increase in anti-Muslim online hate speech targeting women in 2013, and a similar spike in anti-Semitism in 2014.
Half of the hate crimes reported in 2013 and 2014 went unprosecuted because investigators could not identify the suspects. "This means a very large amount of hate crime goes unpunished," the report said.
It also criticized the practice of dropping aggravating hate crime charges as part of plea bargains, which it claimed fail to acknowledge the additional harm done to victims of crimes motivated by hate.
On the brighter side, the report praised the UK's Equality Act 2010, which targets racism and racial discrimination, while ramping up government efforts to promote LGBT rights.
The report is based on data collected through March 17 of this year and is the ECRI's fifth report on Britain.
You can share this story on social media: