UKIP misspent £400,000 of EU cash on Brexit & election campaigns, leaked audit shows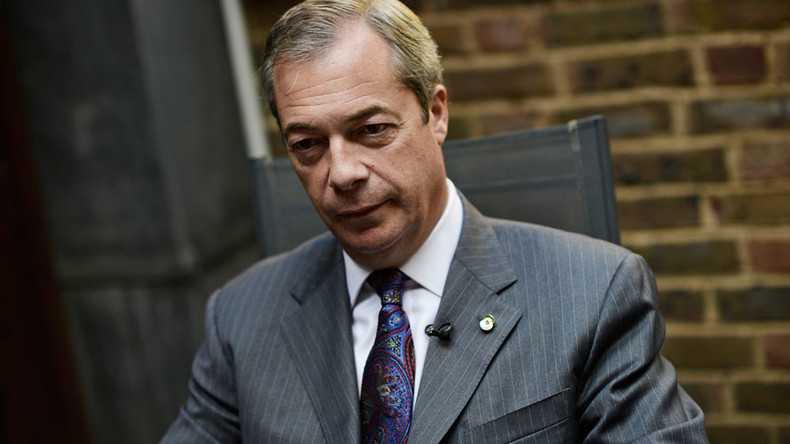 UKIP misspent almost half-a-million euro of EU funds on helping boost its Brexit campaign and Nigel Farage's failed bid to win a seat in Westminster, according to a leaked Brussels audit.
The party broke spending rules by diverting taxpayers' cash to its own polling ahead of the EU referendum and in key target constituencies for last year's general election. The funding was supposed to be spent on the party's activities at a European level, not on financing domestic campaigns.
Read more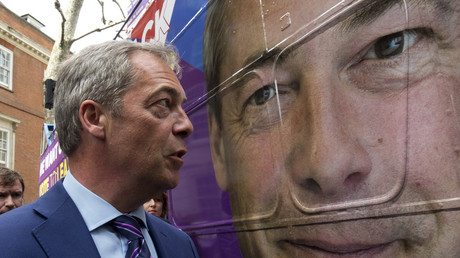 The leaked audit, which was obtained by Sky News, focused on money provided to the Alliance for Direct Democracy in Europe (ADDE). The group was created by Farage two years ago and is made up of populist right wing and Euroskeptic MEPs, around half of whom are from UKIP.
It found ADDE financed polling in the UK between February and December 2015, judged as "indirect financing of a national party."
"The constituencies selected for many of the polls underline that the polling were conducted in the interest of UKIP," the report says, according to Sky.
"Most of the constituencies can be identified as being essential for reaching a significant representation in the House of Commons from the 2015 general election or for a positive result for the 'Leave' campaign."
On the EU referendum, auditors said: "Several polling can be considered as financing of a referendum campaign which violates 8(4) prohibiting the financing of referenda campaigns."
The money, according to the audit, was used to find polling in Great Grimsby and Thurrock, Rochester and Strood and Cardiff South and Penarth, all UKIP target seats at the last election.
Polling was also paid for ahead of the general election in Thanet South, where Farage unsuccessfully ran to become an MP.
The audit, drawn up for the European Parliament Bureau, put the total misspend at £430,486 ($536,788), which includes other parties in Europe.
Read more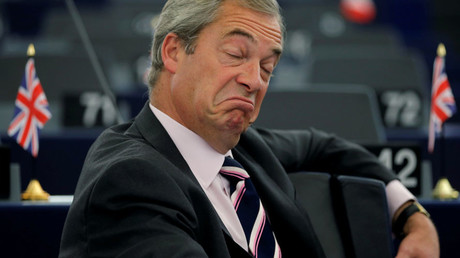 However, an EU spokesperson said the "lion's share" was by UKIP, amounting to £386,961 ($482,515).
A final decision by the European Parliament Bureau will be made on Monday.
If the bureau agrees with the conclusion of the audit, UKIP could be forced to repay up to £146,185 ($182,359) and be barred from claiming further money from the EU.
The party is reportedly already cash-strapped. It has had to move out of its London headquarters and key donor Arron Banks has threatened to withdraw his funding.
A spokesperson for ADDE said they would be taking the matter to court as the definition of "expenditure supporting a political party" had been changed.
"The parliament administration has for months taken an aggressive and hostile attitude over the audit, amounting to nothing short of deliberate harassment," he said.
"We have responded to their queries with a mass of information and explanation justifying our activities and expenditure. They have simply ignored our submissions and in several cases these submissions have been made repeatedly on their request."
A UKIP source told Sky News they were "not surprised that it has been leaked to the press before the party had a chance to see it."