Britannia rules the waves? Royal Navy ships may lose their main missiles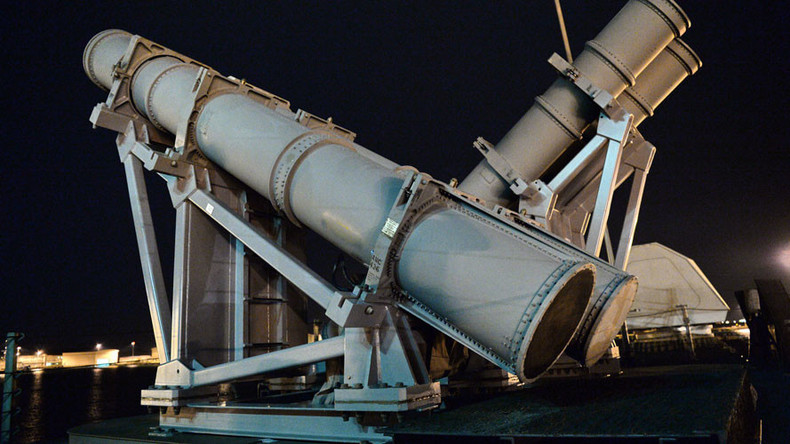 Britain's Royal Navy ships may be left defenseless because no replacement has been made available for the current Harpoon anti-ship missile system.
According to the defense website IHS Jane's, a lack of funds could see the ships left vulnerable to attack by other military vessels.
Fears were also raised that the maritime helicopter fleet could be rendered vulnerable when the navy's air-launched Sea Skua missile reaches the end of its service life in March 2017.
Read more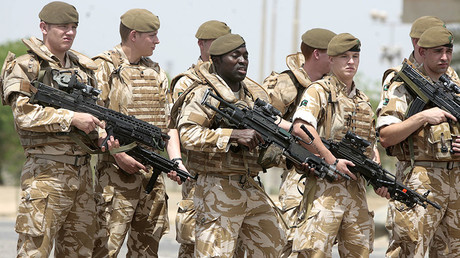 The Wildcat helicopter with its own new missile system is not expected to be operational until 2020.
Naval vessels will still have their onboard guns, but these can only fire at a range of 17 miles (27.35 kilometers), short of the 20-mile range boated by the radar-guided Harpoon missile.
A Navy spokesperson told the Times on Wednesday: "All Royal Navy ships carry a range of offensive and defensive weapons systems.
"Backed by a rising defense budget and a £178-billion [$221.3 billion] equipment plan, upgrade options to all our weapons are kept under constant review."
On Tuesday, the National Audit Office (NAO) warned that British military facilities and housing are in such a state of decay that it could pose a risk to the country's security.
The issue could mean that Britain's two new aircraft carriers currently under construction could be unable to dock properly at the bases they will serve.
Some service housing and defense property is in such a state of disrepair that they may have to be closed down altogether.
The NAO report also found that the Ministry of Defence (MoD) faces an £8.5 billion ($10.5 billion) black hole in funding over the next 30 years due to poor investment in infrastructure.
Auditors have also found that power cables at the Portsmouth base where the Elizabeth Class aircraft carriers will be docked are more than 80 years old, and no funds exist to improve them.
Due to poor maintenance, military vehicles at a base in Ashchurch have fallen into disrepair and the Royal Air Force's (RAF) main base for air-to-air refueling has been closed over safety concerns," the report claimed.