Labour MP Keith Vaz investigated for drug use allegations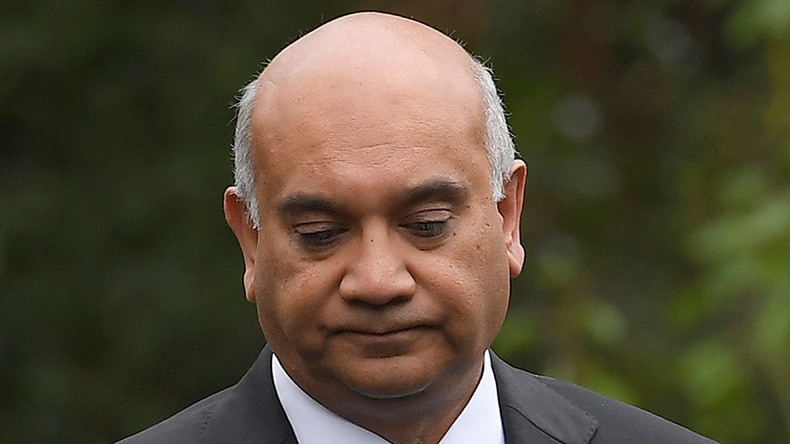 An investigation is underway into allegations of drug offences against Labour politician and former chair of the Home Affairs Select Committee, Keith Vaz.
The probe follows a report in the Sunday Mirror which revealed in September that Vaz reportedly paid for two male escorts and offered to pay for cocaine for a future meet, though he indicated that he wouldn't use the drug for himself.
The report included photographs and secret recordings of Vaz, 59, and the sex workers which allegedly took place in the MP's north London flat.
READ MORE: Legalize sex work now, say British MPs
In the recording, Vaz could also be heard discussing the party drug "poppers," which he had previously campaigned to remain legal after the government attempted to criminalize the drug.
Though the married father of two apologized for his actions, he criticized the newspaper for the methods used to get the story.
Keith Vaz Epitomises the current culture of politics in UK & US Sleazy, corrupt, self serving and arrogant.

— Jane Hersey (@HerseyJane) November 12, 2016
He stood down from his role in the Home Affairs Select Committee shortly after the story was published.
Scotland Yard confirmed police received correspondence on September 7, requesting for them to look into the matter and that they launched an investigation on November 10.
READ MORE: Male prostitutes & drug allegations force out Labour MP Keith Vaz
Vaz has welcomed the investigation, according to the Guardian.
"I welcome a full investigation as a means of establishing the true facts and I am confident the police will pursue all lines of enquiry. I will cooperate with the investigation in any way I can," Vaz said on Friday.
"Following that assessment, which included obtaining early investigative advice from the Crown Prosecution Service, the Metropolitan Police Service is now investigating offences under the Misuse of Drugs Act 1971," a Scotland Yard spokesperson said.