'Ballet is like sport': RT explores London's Russian dance scene (VIDEO)
Published time: 11 Nov, 2016 13:36
Edited time: 25 Nov, 2016 14:05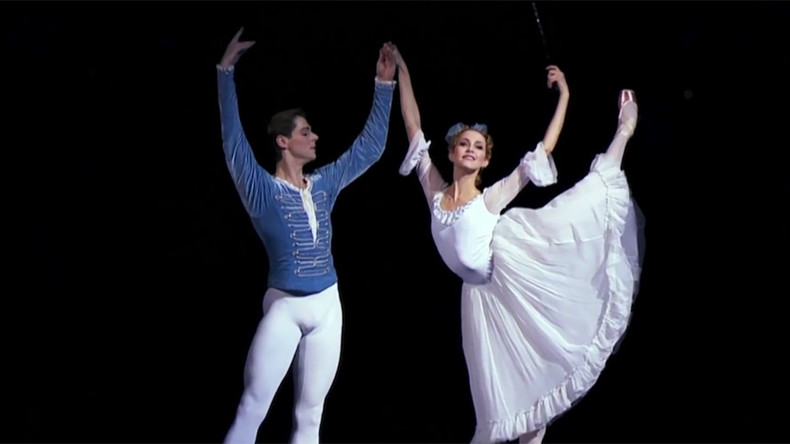 Europeans have been mesmerized by Russian ballet since Diaghilev launched his first season in France in 1909. Over 100 years later, RT's Martin Andrews investigates the Russian ballet scene in London.
Andrews visited The London Russian Ballet School to find out how the dance they teach differs from other styles around the world.
"This education is very complicated because it's like sport. You build the body, you know," Evgeny Goremykin, principal of the school, told RT.
"But we have difference with the sport, you know. We don't do everything just for the Olympic medals. We are on the contrary. I think the Russian education, like basic is, we build the body. And it's checked by 300 years."
British ballerina Natalie Carter told Andrews: "I think that the Russian ballets are a lot more intricate, they're a lot cleaner, the technique is just on such a stronger level. And also because of how old Russian ballet is, there's an enormous amount of culture that goes into their dancing as well, and you feel that fire and passion on stage.
"I feel that other countries, without mentioning which countries, who have less of a history for ballet, they don't have that culture and that understanding that the Russians do. And you do feel that when they perform."
One of Russia's foremost ballet companies will visit the British capital later this year.
The London Coliseum will welcome the Eifman Ballet from St. Petersburg this Christmas, which will perform its successful show 'Up & Down.'
Based on the 1934 F. Scott Fitzgerald novel Tender is the Night, the performance features the invigorating music of George Gershwin, Franz Schubert, and Alban Berg.
This visit will also mark the internationally renowned company's 40th anniversary.
"I think that without Russia our lives would be culturally much poorer," said Helen Beardsley, Assistant Commercial Producer at the Coliseum Theatre.
"They have such wonderful artists and companies, who we are lucky to have in London and at the Coliseum. So we must continue to have good relationships with them and hope they bring more wonderful work in the years to come."