Panama Papers: UK probe launched into 22 suspected tax evaders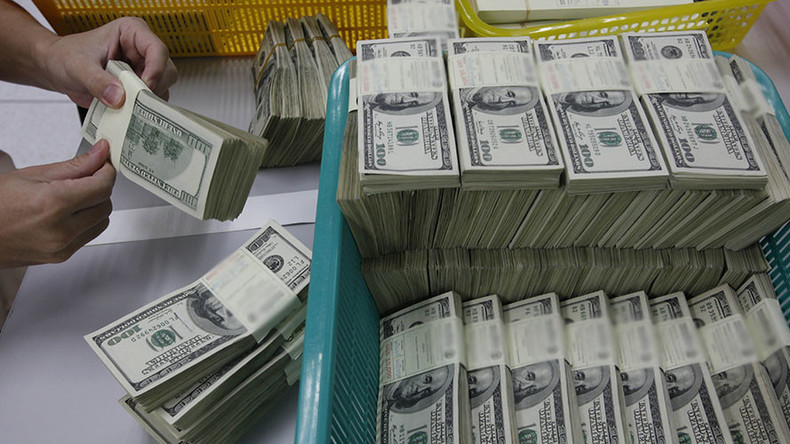 The government's Panama Papers taskforce has opened criminal and civil investigations into 22 people suspected of tax evasion based on information contained in the Mossack Fonseca leaks.
Another 43 "high net worth individuals" have been placed under special review while their links to the leak are investigated, Chancellor Philip Hammond said in a written statement to MPs.
The cross-agency taskforce was established by former Prime Minister David Cameron in April to analyze the 11.5 million documents leaked from the secretive Panamanian law firm Mossack Fonseca.
The taskforce has also established links between information uncovered in the leaks and eight active Serious Fraud Office (SFO) investigations, Hammond said.
"This intelligence will ensure that the UK remains uniquely placed to contribute to the international effort to uncover, and take action, on wrongdoing, regardless of how deeply hidden the arrangements are, as well as identify those jurisdictions where regulatory oversight requires improvement," his statement read.
Shadow treasury minister Rebecca Long-Bailey however expressed doubt over the government's commitment to combatting fraud and tax-dodging.
READ MORE: Bahamas files: New leak exposes offshore 'tax haven' dealings of politicians, companies
"The fact that the government has sneaked this out in a written statement just before recess probably says all you need to know about how seriously they are really taking the issue of tackling tax avoidance.
"And you can see why they are trying to hide this statement, when you consider that back in April they claimed they were looking into 700 leads but today they are saying they're only investigating 22 individuals – that is a 3 percent rate of following down these leads," she said.
The leaked documents, which were published by more than 100 media outlets across the world and coordinated by the International Consortium of Investigative Journalists (ICIJ), contained emails, banking details, client records and other documents which mapped money laundering, fraud and tax evasion among the global elite.
You can share this story on social media: