British establishment eats its words after Donald Trump victory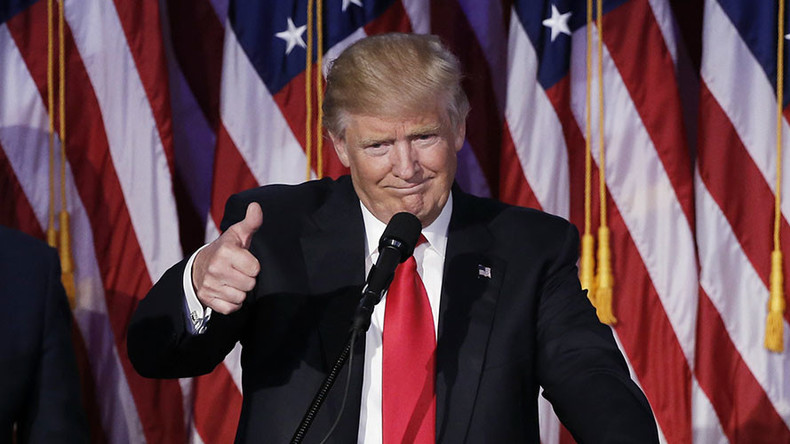 British politicians stand divided after Donald Trump's US presidential victory, with several being forced to eat their previous words and offer diplomatic gestures of congratulations.
Some UK lawmakers are being unusually candid about Trump's election, while others are carefully backtracking on comments made at a time when the idea of a Trump presidency seemed ludicrous.
Foreign Secretary Boris Johnson
Johnson made headlines last December with very unenthusiastic comments about the billionaire after Trump caused outrage when he said there were places in London so "radicalized" that people fear for their lives.
Johnson hit back, saying: "Crime has been falling steadily in both London and New York – and the only reason I wouldn't go to some parts of New York is the real risk of meeting Donald Trump."
The Foreign Secretary offered a lukewarm greeting to the President-elect on Wednesday morning.
"Congratulations to Donald Trump and much looking forward to working with his administration on global stability and prosperity."
Prime Minister Theresa May
"I think we all agree that the comments Donald Trump made in relation to Muslims were divisive, unhelpful and wrong," May said in response to the President-elect's comments about Islamic extremism in the UK.
"I just think it shows he does not understand the UK and what happens in the UK," she added
In an official statement on Wednesday morning, the Prime Minister offered carefully-worded congratulations.
"I would like to congratulate Donald Trump on being elected the next president of the United States, following a hard-fought campaign."
"I look forward to working with President-Elect Donald Trump, building on these ties to ensure the security and prosperity of our nations in the years ahead," she added.
Scottish First Minister Nicola Sturgeon
Other politicians in the UK remained critical of the President-elect.
"It is normal in any election for those on the losing side to be feel disappointment, but today, many in America and across the world, will also feel a real sense of anxiety," Scottish National Party leader Nicola Sturgeon said.
"Today must also be a moment for those who share progressive values – all of us who believe in tolerance and diversity – to speak up loudly and clearly for the values we hold dear," she added.
Labour Party leader Jeremy Corbyn
"Trump's election is an unmistakable rejection of a political establishment and an economic system that simply isn't working for most people. It is one that has delivered escalating inequality and stagnating or falling living standards for the majority, both in the US and Britain," said Labour Party leader Jeremy Corbyn.
"After this latest global wake up call, the need for a real alternative to a failed economic and political system could not be clearer," he added.
Liberal Democrat leader Tim Farron
"Liberal values of moderation, freedom, respect for the rule of law, openness and concern for one another can no longer be taken for granted," said Liberal Democrat chief Tim Farron.
He added that never in his lifetime have "liberal values been so under threat, and never have been more relevant and necessary."