'I never believed in UK-US special relationship,' says Blair's Iraq-era defense sec
Published time: 4 Nov, 2016 17:18
Edited time: 5 Nov, 2016 15:04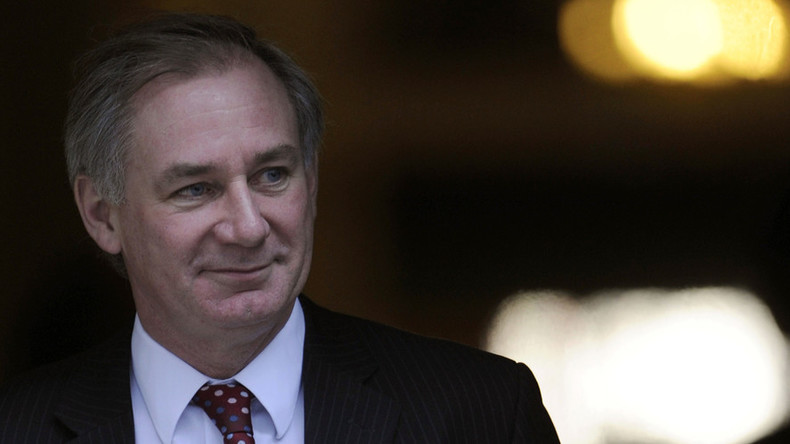 Former prime minister Tony Blair's Iraq War-era defense secretary never put much stock in the supposedly privileged relationship between Britain and America, it has emerged.
Geoff Hoon, who was head of defence in 2003, and therefore hugely influential during the Iraq War, told an event on Friday: "I don't really believe in the 'special relationship.'"
According to the Mirror, Hoon said the much-vaunted relationship was a matter of realpolitik.
"It is the US looking to the UK, and we have been a good and strong supporter of the United States – and that makes a special relationship."
"I can say that now, I probably couldn't say it before – simply because it's a relationship of interests."
Addressing an audience at an event on the US Presidential race in London, Hoon said: "There's a sense in which it's 'America first' – that's how I view the special relationship, it's 'America first.'
"If you can align yourself with American interests you have a special relationship. If you can't you'll struggle."
On Tuesday, Sir Jeremy Greenstock, a former UK ambassador to the UN, set out his view on the Iraq War in a lengthy interview with the Guardian.
"We were in the second-class carriage not driving the engine," Greenstock said, arguing that US authorities viewed the Iraq invasion as "an American project in every sense that mattered and only Americans – and the right Americans at that – were qualified to conduct it."
He also said the "predatory emergence" of Al-Qaeda, and later Islamic State (IS, formerly ISIS/ISIL), in the region was "made far more likely by the survival of [ISIS leader] Abu Bakr al-Baghdadi in Iraq and by the battle-hardening experience of the resistance there."
He said that far from bolstering America's place in the world, the war had done huge damage.
"To most people on the planet now it is unacceptable for the US on its own to interpret international legitimacy.
"America's pure moral authority is no longer greater than if it was a small island state," Greenstock said.