'Vigilante Nonce Hunting Group' corner soldier with fake 15yo Tinder date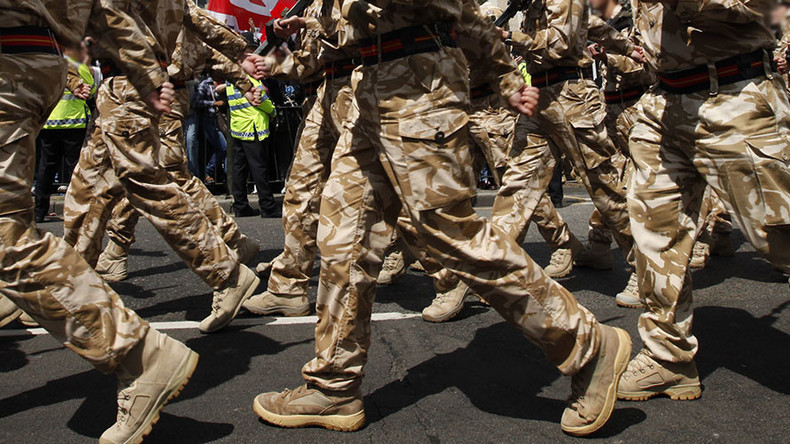 British soldier Nicholas Mathews has been jailed after being snagged in a sting set up by another soldier posing as a 15-year-old girl in a plot orchestrated by the so-called 'Vigilante Nonce Hunting Group.'
The Tinder dating app led Mathews to believe he was speaking to a girl named 'Ellie,' whom he arranged to meet for sex, despite learning that she was just 15 years of age.
The legal age of consent in the UK is 16.
Read more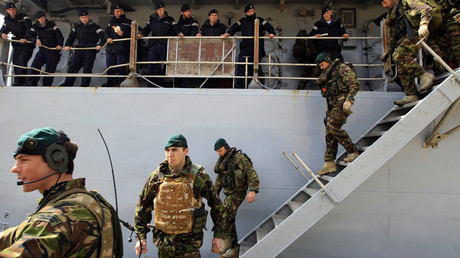 However, 'Ellie' was, in fact, a false identity set up by another soldier named Daniel Sutor, who had launched the so-called 'Vigilante Nonce Hunting Group' to hunt pedophiles.
Messages exchanged between the two included Mathews asking 'Ellie' what kind of underwear she would wear when they met.
Mathews, who it transpired worked in Wiltshire at the same military base as Sutor, also told the fictional girl not to brag about having sex, as he could get in a lot of trouble.
When he arrived for the proposed sexual rendezvous, Mathews was egged and chased by a group of riflemen.
Bulford Military Court heard how, after meeting on Tinder, Mathews had suggested that the pair move to a more secure site named Kik.
"It started when a rifleman in the local area set up social media accounts for a fictitious girl with the intent on catching men who attempt to meet young girls," the prosecutor, Lieutenant Colonel Graham Coombes, told the court.
The soldier used a picture of a friend's sister for the profile and, although the fake identity was registered as being 18 years old, 'Ellie' soon admitted to being underage. Mathews responded that this was not an issue.
"The rifleman intended to confront individuals and pass on information to the police," the court heard.
"He arrived at the car park and then a number of riflemen shouted abuse at him and charged at his car, throwing eggs and flour at the same time. Private Mathews drove off."
The judge said the offence was "serious and shameful" and said Mathews had been willing to continue with the affair despite the issue of age.
Afghanistan veteran Mathews was dismissed from the army and sentenced to 14 months at Bulford Court Martial Centre, which is adjacent to the camps at which both men served.