Britain will 'strike back' at cyber-attackers with £1.9bn security boost – Hammond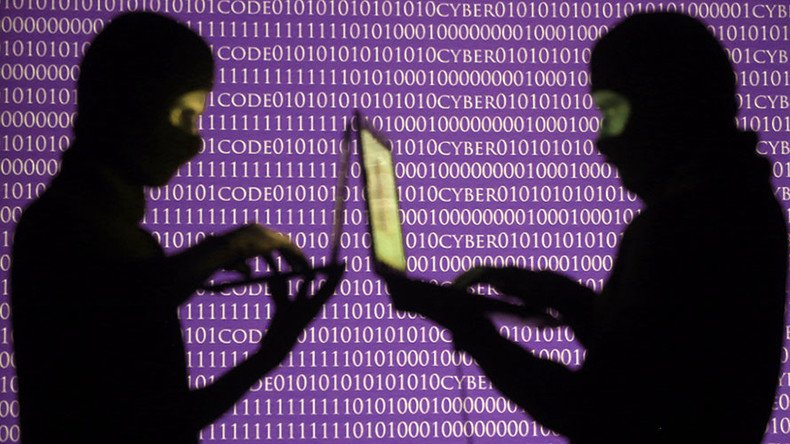 Chancellor Philip Hammond pledged on Tuesday that Britain will "strike back" if it comes under cyber-attack from hackers and foreign governments.
The £1.9 billion program to improve cyber defense comes amid growing concern over the security of crucial national infrastructure, such as air traffic control and power grid networks.
Ministers will pledge extra funding in a bid to take "the fight to those who threaten Britain" through law enforcement and measures to hit back at cyber-attackers.
Hammond warned on Tuesday that Britain is vulnerable to cyber-attacks because of its aging commercial IT systems, lack of computer security experts, and the rise of "user-friendly" hacking tools.
Speaking to a Microsoft conference in London, the Chancellor he said the emergence of the "internet of things" – in which various everyday devices become Wi-Fi enabled – also poses a risk.
The government will launch a new cyber security research institute to improve Britain's defenses as part of the program.
"Britain is already an acknowledged global leader in cyber security thanks to our investment of over £860 million in the last parliament, but we must now keep up with the scale and pace of the threats we face," the Chancellor said.
"Our new strategy, underpinned by £1.9 billion of support over five years and excellent partnerships with industry and academia, will allow us to take even greater steps to defend ourselves in cyber-space and to strike back when we are attacked."
Cabinet minister Ben Gummer said the UK leads the world in cyber security.
"No longer the stuff of spy thrillers and action movies, cyber-attacks are a reality and they are happening now. Our adversaries are varied – organised criminal groups, 'hacktivists,' untrained teenagers and foreign states.
"The first duty of the Government is to keep the nation safe. Any modern state cannot remain secure and prosperous without securing itself in cyberspace.
"That is why we are taking the decisive action needed to protect our country, our economy and our citizens. We can be proud that the UK leads the world in cyber security," he said.
The government's cyber-defense plan comes as MI5 chief Andrew Parker blamed Russia for pushing an "aggressive" foreign policy that includes cyber-attacks on the UK.
In an interview with the Guardian, the spy chief rejected criticism of the controversial Investigatory Powers Bill, which seeks to give the government greater authority to watch UK citizens.
"It is vital to me that in the internet age we are able to look at the data to find these people who mean this country harm," he said.
You can share this story on social media: