Britain spends £40mn on cyber security center to protect military networks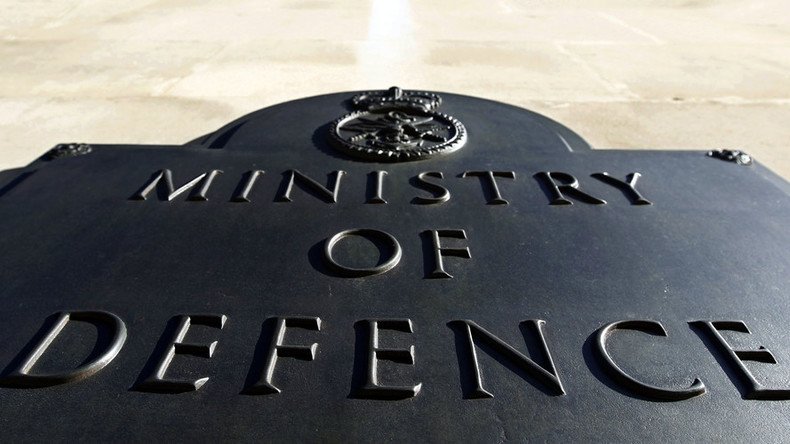 More than £40 million will be spent on a new cyber security center designed to protect Ministry of Defense (MoD) networks and systems from "malicious actors," Defense Secretary Michael Fallon has said.
The Cyber Security Operations Centre (CSOC) will be a dedicated facility using advanced cyber defense capabilities to shield the MoD's cyberspace from threats, enabling it to operate more safely.
"Britain is a world leader in cyber security but with growing threats this new operations center will ensure that our armed forces continue to operate securely," Fallon said.
"Our increasing defense budget means that we can stay ahead of our adversaries in cyberspace, while also investing in conventional capabilities."
Fallon's announcement follows the arrest of a 74-year-old peace activist who refused to leave a protest site outside an NSA spy base in Yorkshire last month. Officers also issued an official dispersal order banning protesters from assembling there.
Founding member of Campaign for the Accountability of American Bases (CAAB) Lindis Percy was arrested by police at the Menwith Hill US listening post on March 16. Though the base is officially called RAF Menwith Hill, most of the staff there are believed to be American employees of the NSA.
The snooping facility is part of America's global intelligence gathering network, with at least 1,450 US civilian and military personnel thought to work there.
RT asked Britain's Ministry of Defense (MoD) why it had shut down the weekly peace vigils at Menwith Hill, which Percy and other anti-war campaigners had been attending for some time.
The government department refused to confirm or deny whether it had issued the order and suggested a spokesperson for the NSA might be able to clarify the matter.
The NSA failed to respond.
Last month, UK think tank Privacy International (PI) called on the government to use targeted surveillance to tackle threats from terrorists and organized criminals rather than collecting people's private online data.
The group's legal officer, Camilla Graham Wood, told RT that privacy is not a privilege, but a "fundamental human right."
"The very fact of mass retention of data on a generalized basis violates the right to privacy of individuals. The very fact of retention will affect how individuals communicate, impacting on private behavior," she said.
"If bulk interception of communications data without safeguards is ruled acceptable, this is a blow for privacy in Europe but it is not the end of privacy as we know it. The UK is considering the [Investigatory Powers] Bill and it is vital that Parliament takes seriously the risks of bulk interception."
Graham Wood's comments follow a Strategic Defense and Security Review (SDSR) in November, which announced that the government will invest £1.9 billion by 2021 in cyber security. The money will also be used to develop Britain's "sovereign capabilities in cyberspace," according to the MoD.
The latest £40 million investment in the new CSOC facility forms part of a broader plan to strengthen the MoD's operational cyber security capabilities.
The National Cyber Security Center initiative will use the CSOC to share cyber security challenges experienced by the MoD across all government departments, with UK allies and with the private sector.
You can share this story on social media: