Man pleads guilty to murdering elderly mother with chainsaw
Published time: 31 Oct, 2016 17:08
Edited time: 1 Nov, 2016 13:51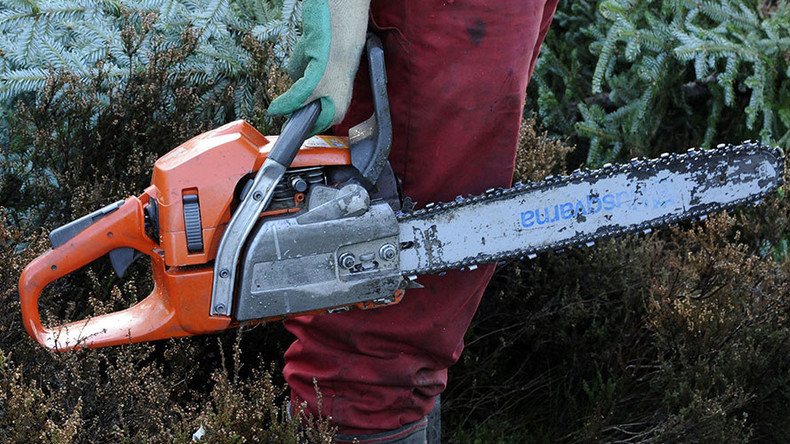 Robert Owens killed his 75-year-old mother Iris with a chainsaw while she hung out laundry in her garden in May this year, a court in Wales has heard.
Owens pleaded guilty to murdering the retired history teacher after initially telling police who arrived at the scene that she had fallen on the saw.
"My mother went mad. I was chainsawing some wood and my mother went mad," Owens told emergency services when he dialed 999.
Iris Owens was found with lacerations to her neck and head. She was pronounced dead at the scene and her son was quickly arrested on suspicion of murder.
As he was taken into custody he told officers: "I know, I'm going to jail. I can't believe this has happened. I was just chopping wood. Why did this have to happen?"
Owens later changed his version of events during the September hearing, admitting to murdering his mother.
The court heard how he strangled and kicked her as well as attacking her with the saw.
Barrister Simon Laws, defending, said his client "accepts he used the chainsaw to strike his mother. There's no attempt to minimize what he did, he is responsible for these injuries.
"He is devastated by what happened in those few moments of anger in the garden and must live with the consequences."
Witnesses who knew him said Owens was "odd, but not scary odd" and that he appeared to have some child-like behaviors.
The pair's relationship was described as close and loving.
Owens will be sentenced on Tuesday.