Brexit, US election fears & refugee crisis causing spike in child anxiety, says charity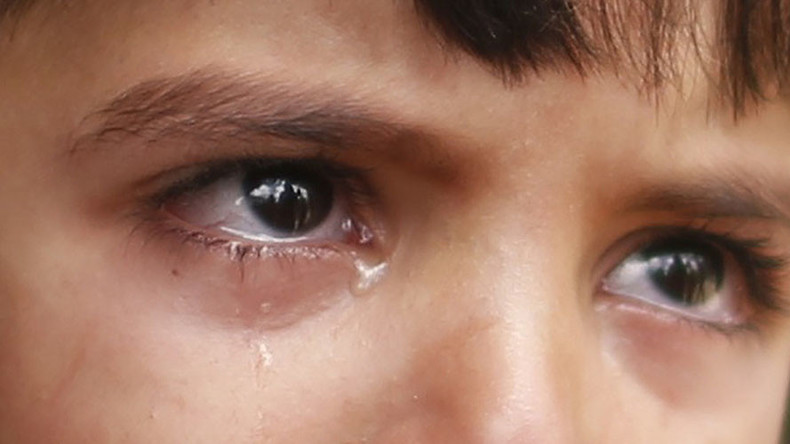 Brexit, the war in Syria and the specter of a Donald Trump presidency may be contributing to a spike in the number of children seeking help for anxiety, according to the National Society for the Prevention of Cruelty to Children (NSPCC).
The charity's Childline service counseled 11,706 young people for anxiety in 2015/16, a 35 percent rise on the 8,642 advised the previous year. But the rate in the last six months is already 11 percent higher, with almost 1,100 children seeking services every month.
Some youngsters talked to counselors about personal problems in their day-to-day lives, while others spoke of disturbing world events they had seen through social media or on television, Childline President Dame Esther Rantzen says.
"Seeing pictures of crying and bewildered toddlers being pulled out from bomb-damaged homes upsets all of us. Often we fail to notice the impact these stories are having on young people," Rantzen told the Telegraph.
"Sometimes these stories also reveal related concerns in their own lives, such as being subjected to racist bullying," she added.
One teenage girl reportedly told the charity: "Things like the EU referendum and the US election make me worry about my future and how things are going to change. I feel really sorry for the refugees because it isn't their fault that their country is at war."
Another child who contacted the charity said: "I'm really worried about what's going on in the world, I see things on TV and it makes me really sad about all the bad things that are going on. People have talked about a world war starting and I get really scared thinking about this."
As Childline marks its 30th anniversary, it has created a webpage called "worries about the world," which has already been visited almost 5,000 times since its launch in September.
Children as young as eight have contacted Childline to talk about their fears, with girls seven times more likely to get in touch for help with anxiety than boys.
More than two-thirds of Childline users now communicate with counselors online.
You can share this story on social media: