Women are finally equal to men... in alcohol consumption at least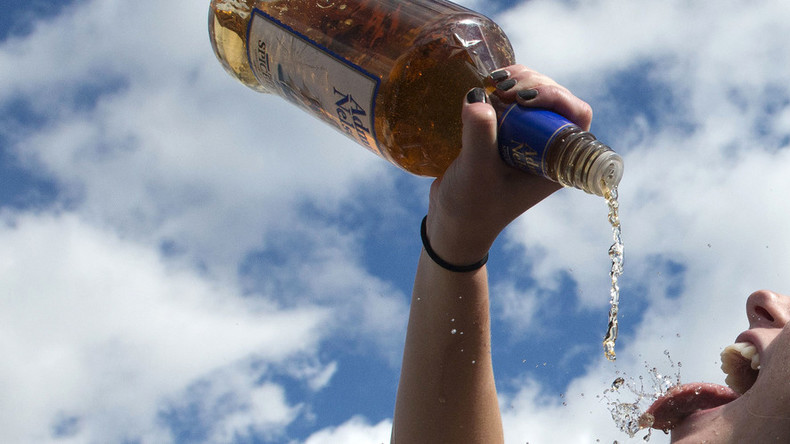 The gender gap in alcohol consumption has almost vanished, according to a new study, which says women are binge drinking nearly as much as men due to a booming 'wine o'clock' culture.
The research looks at the convergence of drinking habits between men and women over time from 1891 to 2014. It pools the results of 68 international studies published since 1980 to look at the changing ratio of male to female drinking.
It says young men born between 1991 and 2001 are just 1.1 times more likely to drink at all than women of the same age. That can be compared to men who were born between 1981 and 1910 who were 2.2 times more likely to drink than women.
The research, published in the medical journal BMJ Open, also found men born in the early 1900s were three times as likely to drink to problematic levels, and are now just 1.2 times as likely to binge drink.
The trend is partly driven by the decline of the male-dominated pub, researchers say. Those who have succeeded in obtaining jobs that were once reserved for men may have also found it necessary to become part of the after-work drinking culture.
Images of celebrities enjoying themselves on nights out have also helped remove some of the stigma attached to drinking by women. Some of the drinks now available have been targeted at young women who 'pre-load' while getting ready to go out.
The UK's 'wine o'clock' culture, in which women regularly drink at home, consuming cheap alcohol bought from supermarkets, has also contributed to the increase.
The change is also partly the result of successful marketing campaigns and the creation of sweeter products aimed at young women or girls, as well as cuts in price.
Researchers say women are now causing increasing amounts of damage to their health as a result.
"Alcohol use and alcohol use disorders have historically been viewed as a male phenomenon," the authors say.
"The present study calls this assumption into question and suggests that young women in particular should be the target of concerted efforts to reduce the impact of substance abuse and related harms."
Women's bodies do not tolerate alcohol as well as men's because they have a higher fat-to-water ratio, meaning the alcohol in their systems remains more concentrated.
Women also have smaller livers than men, making it harder to process alcohol safely.