'Drunkorexia': Brits skipping meals for guilt-free binge drinking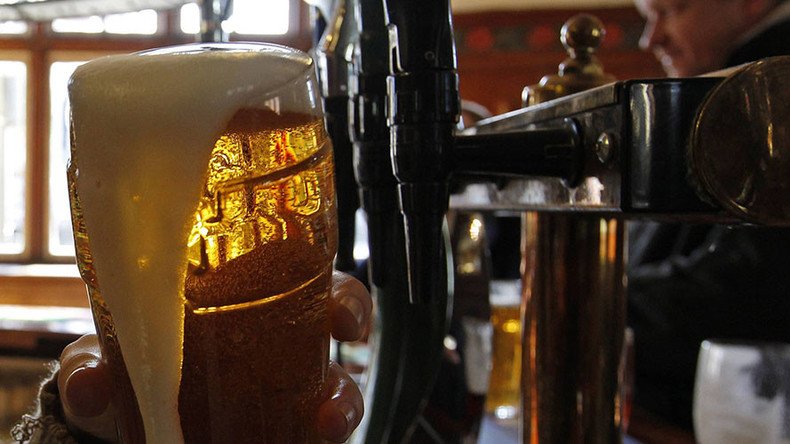 Britons are regularly skipping meals so they can binge on booze without gaining weight, a new study into the nation's health has revealed.
According to the annual Benenden National Health Report, one in five people in Britain starve themselves so they can drink alcohol in place of the lost calories.
Young people aged 25 to 34 were found most likely to skip meals, with 40 percent confessing to the habit known as "drunkorexia."
A further 35 percent of women aged between 18 and 24 and over 40 percent of men the same age are also caving to the social and peer pressure to be thin while also frequently drinking alcohol.
"While it's good to be aware of the calories you're drinking, what can seem like a harmless tactic can turn into a dangerous obsession," said Drinkaware chief executive Elaine Hindal.
"Skipping meals can cause acute alcohol poisoning, leading to confusion, vomiting and passing out. Doing this regularly can put you at risk of chronic health harms like liver, heart disease and some types of cancer. If you are watching your weight, it is best to cut back on alcohol rather than food. Alcohol is full of empty calories, which have no nutritional value."
The report also found that most British adults do not know how to lead a healthy lifestyle with a balanced diet, nor do they care about it for reasons other than appearance.
More than 40 percent of 18 to 24-year-olds admitted to eating healthily only in the hope of looking good.
"Even with the spending of many millions of pounds by the NHS [National Health Service] and public health organizations it seems that basic information about diet and well-being is not getting through to the public," Beneden's medical director, Dr John Giles, said.
"Although young people are drinking less, many seem to be favoring alcohol consumption over a healthy, balanced diet.
"There also seems to be a woeful lack of awareness about basic dietary advice, despite legislation and attempts by the food production and manufacturing industry. It isn't clear whether this is down to poor education or a lack of interest but I think we need to rethink how we try and engage with people and try and encourage them to assume greater personal responsibility and accountability for their health."
You can share this story on social media: