Man arrested under terrorism laws over 'chemical incident' at London City Airport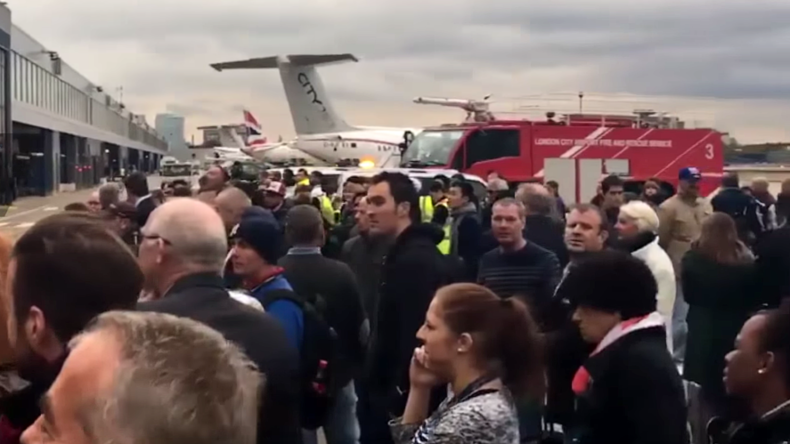 A man has been arrested under terrorism laws after trying to unleash a "noxious substance" at London City Airport on Friday.
London police said they arrested a 25-year-old man on Saturday. He was suspected of using a chemical substance to cause serious damage, an offence under the Anti-terrorism, Crime and Security Act.
He was arrested at his home in east London, according to the Independent. He has since been bailed.
Some 500 people were forced to leave the airport building on Friday with at least 30 flights canceled.
London Ambulance said it treated 26 people at the airport and two were taken to hospital.
The site was evacuated after a fire alarm went off in the terminal building. Passengers and airport staff were left on the tarmac as three fire engines responded to the alarm.