'I would rather be in Aleppo': Syrian refugee wants to leave Britain for war-torn homeland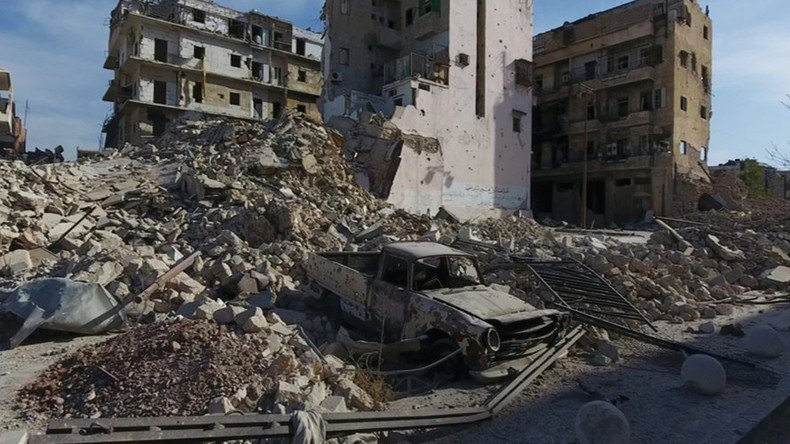 A 28-year-old Syrian migrant who has been in Britain just 11 days says he is "miserable" and wants to go back to his life in his war-torn country saying it "is better than it is here."
Abdul Kader al-Zuebi, who was once a military doctor in the Syrian army, says he fled the war in his homeland because he did not want to have to kill.
He now says he has grown frustrated with being unable to rent a home or seek work as a doctor in the UK, complaining that officials do not know where his passport is and are refusing to let him leave.
Kader al-Zuebi has a British fiancee and three relatives living in the UK.
The authorities have been putting him up in hostels in Dulwich and Cardiff, which he describes as "miserable."
Speaking from outside a Home Office building, where he was supporting newly-arrived child migrants from the Calais 'Jungle' camp, he said: "I asked to rent a house, they refused.
"I didn't ask for money just papers to be legal, but they didn't.
"I am living in hostels for the last 11 days, I can't go elsewhere. The Home Office are refusing to let me leave. They don't know where my passport is."
He added: "It is a big lie to be in the UK, we think the UK is something from the heavens."
The former army doctor warned other migrants against attempting to travel to the UK, saying he wants to return to his besieged country.
"I would rather be in Aleppo than stay here. I want to deport myself," he said, adding "I would tell those arriving from Calais to go back. It is better than it is here," according to the Express.
Kader al-Zuebi was jailed in Syria before flying to Saudi Arabia, Turkey, Greece, and then Germany.
As he has a German passport, he was able to fly into the UK legally. He arrived at London's Stansted Airport a little under two weeks ago.
His comments come as controversy surrounds a group of child refugees arriving in the UK this week.
Tory MP David Davies claimed that they "don't look like children," saying they should be subjected to mandatory dental checks to verify their ages.
That suggestion was rejected by the Home Office, which branded the idea as "inaccurate, inappropriate and unethical."
At least 100 more 'child' migrants are expected to arrive in the UK by Friday.
You can share this story on social media: