Help reunite refugee families, 200 faith leaders tell Theresa May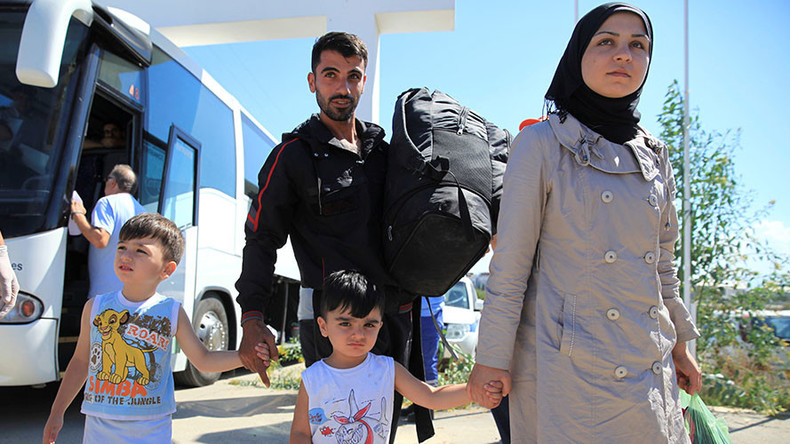 More than 200 religious leaders across the country are calling on Prime Minister Theresa May to soften Britain's migration rules and offer a "fair and human" family reunification policy for refugees.
The open letter signed by leaders from Buddhist, Christian, Jewish, Hindu, Muslim, and Sikh communities, including former Archbishop of Canterbury Rowan Williams, urges the government to help create safe and legal routes into the country for those fleeing Syria, Iraq, and other conflict zones.
"The best of this country is represented by the generosity, kindness, solidarity and decency that Britain has at many times shown those fleeing persecution, even at times of far greater deprivation and difficulty than the present day," the letter says.
Williams is expected to give a speech setting out the letter's demands on Monday.
The letter condemns the UK's current migration policy, saying that under current rules "a British doctor of Syrian origin could not bring her parents from a refugee camp in Lebanon – even though they were refugees and she could support and house them."

"A Syrian child who arrived alone in the UK could not bring his parents from a refugee camp in Jordan – even if the child were recognized a refugee and even though his parents were themselves refugees."
The signatories also include Baroness Rabbi Julia Neuberger and Muslim Council of Britain secretary general Harun Rashid Khan.
In an interview with the BBC, Neuberger said: "The UK has taken something like 3 percent of refugees coming through into Europe, and I think we could do better than that and takemore like a fair share."
The letter was published soon after it emerged that just 50 of the 220 children living in the Calais "Jungle" camp who have been identified as having the legal right to enter the UK have been allowed into the country.
Last week, Home Secretary Amber Rudd announced that the UK had secured places with local authorities to resettle 20,000 Syrian refugees by 2020—fulfilling a promise made last September by then-prime minister David Cameron.
You can share this story on social media: