University lecturer denied entry to Israel, banned for 10 years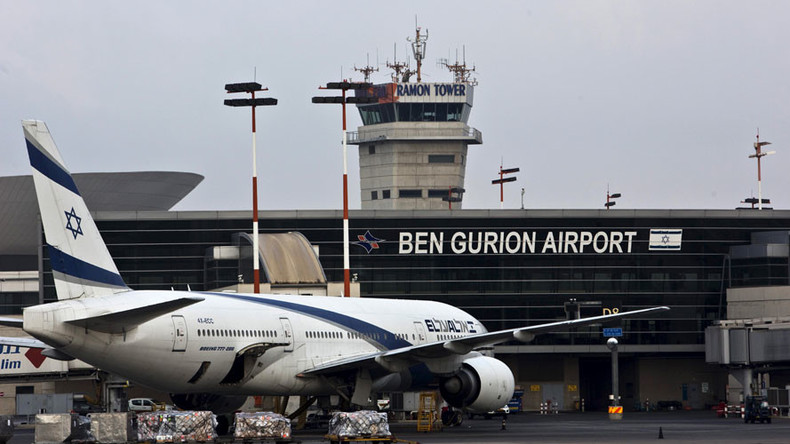 The Israeli government has been condemned for detaining and denying entry to a senior lecturer from the University of London (SOAS) at Ben Gurion airport in Tel Aviv.
Dr Adam Hanieh, who had traveled to Israel to give three lectures at Birzeit University in the West Bank, was interrogated for 10 hours and then taken to a detention center overnight before being deported to London on the morning of September 13.
SOAS Director Baroness Valerie Amos wrote to the Israeli Embassy demanding an explanation, but did not receive an adequate response.
In a statement issued by SOAS on Monday, the incident was branded "an arbitrary breach of academic freedom."
"This is not the first time that members of the SOAS community have been denied entry to Israel," the statement read. "Ensuring access by staff and students to the regions in which we specialize is of vital importance to the university's teaching and research."
Dr Hanieh is among a number of academics who have been denied entry to Israel. In 2010, leading historian and philosopher Noam Chomsky was banned from entering the West Bank and Israel. Chomsky had also been due to speak at Birzeit University.
READ MORE: Noam Chomsky denied entry at Israeli border
How many Israeli academic institutions have condemned Israel's barring of SOAS scholar Adam Hanieh from entry?

— Haidar Eid (@haidareid) September 17, 2016
The university, which is near the West Bank city of Ramallah, criticized the measures by Israeli security.
"This act of denial of entry and deportation by the Israeli state and its agencies is part of a systematic policy of denial of entry to international academics, professionals and activists intending to visit Palestine," a statement from Birzeit said.
"This policy represents an attack on Palestinian academic freedom and is routinely practiced at the two entry points, the airport in Tel Aviv and the Jordan Valley crossing from Jordan," the university added.
Those wishing to visit the Palestinian Territories are often subjected to interrogation, intimidation and deportation by Israel's border security.
The Israeli Embassy in London is looking into the matter, a spokesperson said.