May to face MPs: Did PM help cover up sex abuse inquiry chief's 'incompetence'?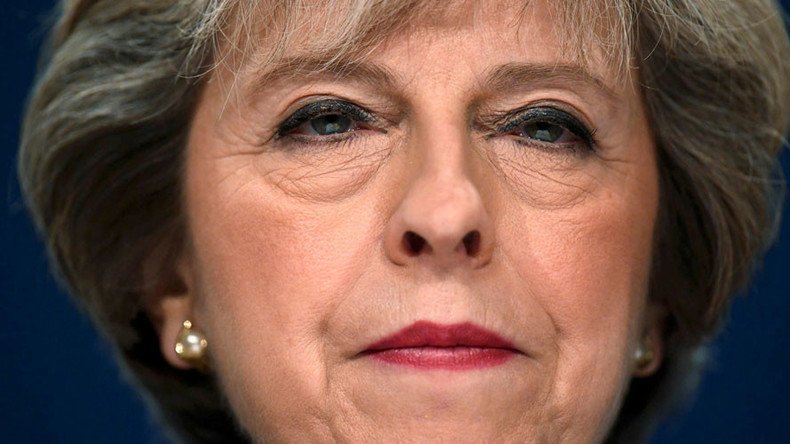 Prime Minister Theresa May will be challenged in Parliament over whether she helped cover up the failings of Dame Lowell Goddard, who allegedly made racist remarks and often flew into rages while heading the UK's biggest public inquiry.
May is under mounting pressure to disclose what she was told of serious concerns about the conduct and competence of Goddard, the New Zealander judge who quit abruptly from the Independent Inquiry into Child Sex Abuse in August.
Labour MP Lisa Nandy has been awarded the second question at PMQs on Wednesday, and is expected to use it to push May to explain when she was first made aware of the allegations against Goddard, according to the Times.
Whitehall officials are accused of covering up the allegations of misconduct, because Goddard's "catastrophic" leadership was not ended despite the submission of several alleged warnings about her behavior.
Sources told the Times that Goddard made racist remarks, allegedly saying Britain had so many pedophiles "because it has so many Asian men" and that she was sick of having to travel 50 miles (80km) from London to see a white face.
According to the newspaper, Goddard treated staff with contempt and often flew into rages, reducing the inquiry operation to "near paralysis."
There were also allegedly serious concerns over Goddard's competence and knowledge of UK law.
Goddard has denied the claims, saying they were "malicious" and part of a "vicious campaign."
On Monday, Home Secretary Amber Rudd admitted to MPs she was aware of warnings about Goddard's lack of professionalism before she stepped down.
Rudd was accused in the House of Commons of having been "economical about what she knew" when she gave evidence to a parliamentary committee last month.
The secretary chose not to answer questions from MPs who asked her to confirm that only the Rudd had the power to terminate Goddard's contract and that misconduct was one of the grounds entitling her to do so.
Goddard quit the £100 million (US$122.4 million) inquiry after heading it for 18 months. It was opened by May in July 2014, when she was home secretary, to investigate the alleged cover-up of child sex abuse at institutions including Westminster, the church, care homes, schools and the armed forces.
Goddard was on a £500,000 salary package. The inquiry is yet to hear any evidence.
The judge claims to have resigned from her position because she was "lonely" and because the probe was "too much."
You can share this story on social media: