North Korea purges vice FM after UK-based diplomat defects – reports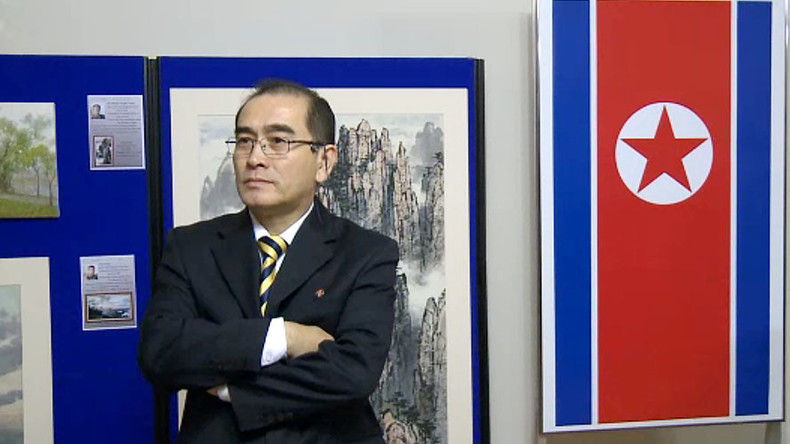 North Korea has expelled its vice foreign minister from Pyongyang to a rural farming area after holding him responsible for the recent defection of the country's deputy ambassador to Britain, South Korean sources claim.
Veteran diplomat Kung Sok-ung, 72, was reportedly removed from his post following an inspection of the foreign ministry launched after deputy ambassador Thae Yong-ho's defection to South Korea in July.
Seoul-based daily the JoongAng Ilbo quotes an unnamed source as saying Supreme Leader Kim Jong-un gave the order for Kung to be purged along with four other high-ranking diplomats in charge of European affairs.
"Since late July after Deputy Ambassador Thae Yong-ho's defection, there has been extensive monitoring of Vice Minister Kung Sok-ung," the source said.
"He took responsibility for the management of the embassies in the European region and was purged."
The diplomat's family have also been purged and sent to the rural collective farm.
Another senior diplomat, first Vice Foreign Minister Kim Kye-gwan escaped expulsion only because he is ill and bedridden, the source said.
Kim is said to have been friends with Thae and enabled him to be posted overseas for long periods of time.
North Korea's governing elite has been rattled by a string of high-profile defections in recent months.
A high-ranking official in Beijing responsible for the management of an exclusive hospital for Kim Jong-un and his family reportedly sought asylum with the Japanese Embassy in China on September 28.
South Korea's Yonhap news agency reports more than 100 party officials have been executed since Kim Jong-un came to power following the death of his father, Kim Jong-il, in December 2011.
The South's Ministry of Unification has not yet been able to confirm reports of Kung's banishment.