Business leaders warn Theresa May "hard Brexit" would destroy Britain's economy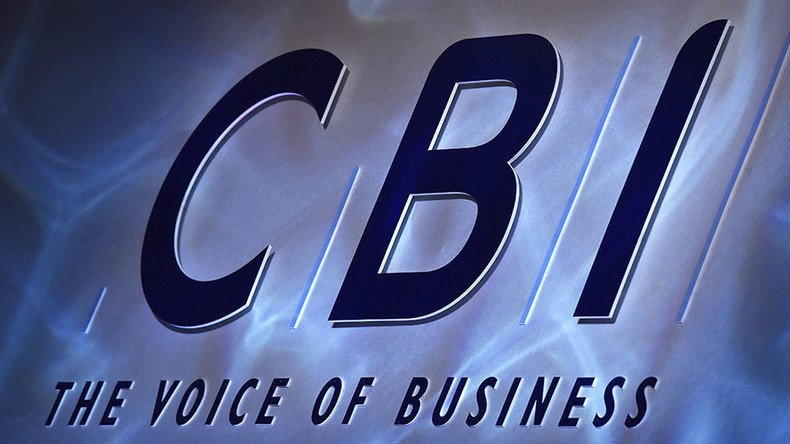 Business bosses fear that Brexit will bring the British economy to its knees, after Prime Minister Theresa May's latest intervention saw the pound drop six percent in under two minutes.
The dismal dip followed a Conservative Party conference where most Cabinet ministers came out for a "hard Brexit," in other words, an unwillingness to compromise on matters such as freedom of movement, and a willingness to deal with European businesses under World Trade Organization rules rather than through the single market.
While the currency has recovered from May's latest Brexit announcements, the Confederation of British Industry's (CBI) director general, Carolyn Fairbairn, warned the government that a "hard Brexit" could make things worse for the country's trade.
"[The government] regard it as an indication that it is somehow a shameful thing to be attracting the best talent from around the world, rather than a source of pride," Fairbairn told The Times on Monday.
She added that May's clampdown on migrant labor, as seen last week in an attempt to get companies to list their foreign workers, could "close the door" to Britain remaining an open trading economy.
Commenting on the government's clarity over the Brexit process, Fairbairn said: "At the moment if the commentary was to read into what we've heard so far, it's that we're heading to something of a cliff edge in two and a half years.
"What we have heard over the last few days, if you add up the messages in total, are signs that the door is being closed, to an extent, on the open economy, that has helped fuel investment," she said.
The government has since made a U-turn on the "naming and shaming" policy, but Fairbairn still has reservations about the general direction of the Brexit-ing negotiations. She believes businesses are being jeopardized by the new Tory policies, rather than used as "a facilitator and an enabler" for Brexit.
"The overall tone here is one where, behind closed doors, the message from government is in terms of partnership. Very much welcomed by business. But the messages being heard by businesses and by investors here and abroad are not," she concluded.
Commenting on the CBI's warnings, the shadow chancellor John McDonnell said: "Losing access to the single market would seriously damage our economy but the Conservative Government is prepared to risk people's jobs and livelihoods and place party political gains ahead of the clear national interest.
"Instead of divisive foreign worker lists, Theresa May and her Government should listen to British businesses when they insist Britain needs to remain an open economy."
You can share this story on social media: