Britain must face 'threat' for leaving EU, threatens French President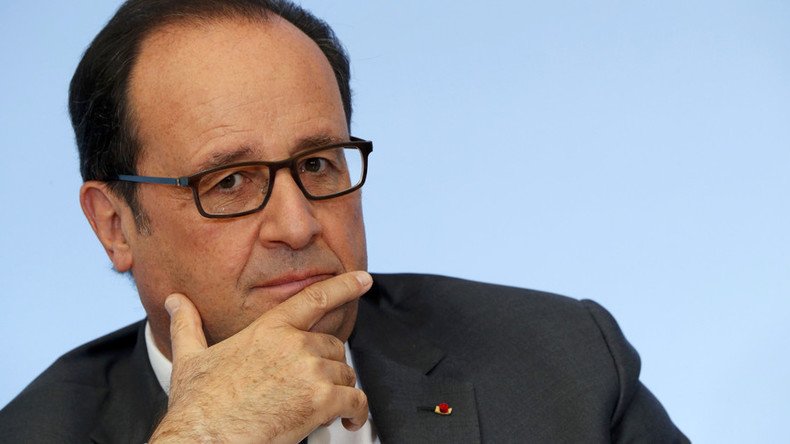 French President Francois Hollande insisted that Britain will pay "a price" for leaving the European Union after UK Prime Minister Theresa May suggested the UK will head for a "hard Brexit."
"There must be a threat," Hollande warned, or he predicted negotiations between Westminster and the EU will end badly.
His remarks come as several European leaders are hardening their stance towards Brexit.
Speaking to a conference in Paris on Friday, European Commission chief Jean-Claude Juncker echoed the French President, saying the EU must be "unyielding" in the face of UK demands.
Hollande was addressing a dinner in Paris on Thursday night, which was attended by Juncker and the EU's top Brexit negotiator, Michel Barnier.
"There must be a threat, there must be a risk, there must be a price, otherwise we will be in negotiations that will not end well and, inevitably, will have economic and human consequences," the French president said.
"Britain has decided on a Brexit, I believe even a hard Brexit. Well, we must go all the way with Britain's will to leave the European Union."
Former French President Nicolas Sarkozy has vowed to offer a softer approach to Brexit if he is re-elected in 2017, meaning the two politicians could clash over how to treat the UK during next year's election campaign.
Sarkozy told business leaders in Paris last month that he would seek a new treaty to reform the Schengen passport-free zone and restrict the European Commission's power.
Hollande's toughening rhetoric was echoed again on Friday by Juncker, who told a conference in Paris that Britain risked "trampling on everything that has been built" over six decades of European integration.
"You can't have one foot in and one foot out," he said. "We must be unyielding on this point. I see the manoeuvring (by Britain)."
These warnings are widely seen as a tit-for-tat, since the British Prime Minister gave her first indication as to what Brexit will look like earlier this week.
Speaking at the Conservative Party conference, May said she wanted an exit deal that offered Britain "maximum freedom" to operate in the single market, while also gaining controls over immigration.
European leaders have previously warned that freedom of movement within the bloc is not open to negotiation.
On Wednesday, German Chancellor Angela Merkel urged her country's firms to back a tough stance in Brexit talks.
If Britain is granted an exception, she said, "you can imagine how all countries will put conditions on free movement with other countries. And that would create an extremely difficult situation."
You can share this story on social media: