Four men thrown off flight tell RT Thomas Cook is scapegoating 'bearded Asians'
Four students found themselves kicked off a flight after allegedly playing a song with the word "bomb" in it, but the young men say they were targeted for being "bearded Asians."
On September 26, Nabeal Iqbal, Hammad Ahmed, Tasiq Ali, and Shabad Niaz were on their way to Turkey on a flight operated by travel agency Thomas Cook, but when they landed at the coastal city of Dalaman heavily-armed police forced the group off the plane.
Read more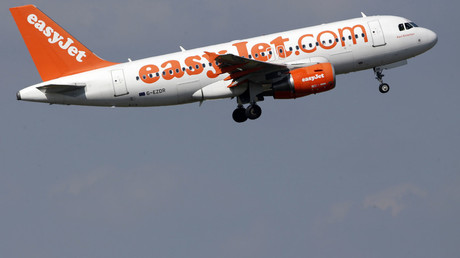 Iqbal told RT: "The police escorted us to the front of the plane. At this point the cabin crew had found someone…. and he turned around and said he heard the word 'bomb.' Later on he said we played a song with the word 'bomb' in it."
The men from Oldham, Manchester, argued that, while they might have been loud, they didn't use the word "bomb" or sing "anything of the sort." They also complained that Thomas Cook had no witnesses to back-up their accusations.
"The biggest thing is, Thomas Cook can't bring up one witness against us," said Ahmed. "They have no proof against us. I don't understand it. There were people on the flight who were louder than us. We've got witnesses saying that. There were people screaming and at the end of the flight we were the only taken off."
Indeed, fellow passenger Pamela Clark told the press: "I never heard anything about bombs. There was no bad behavior or anything like that from them."
The four were eventually allowed to continue with their four-day holiday, but the group found themselves banned from the airline when they arrived back at the airport for their return flight and were all forced to buy a new return flight with a different operator at £125 each.
Thomas Cook airlines released a statement saying: "Four individuals were extremely disruptive throughout this flight and were refused carriage on the basis of their abusive behaviour. We do not tolerate such severely disruptive behaviour towards our crew or passengers."
When asked by RT whether they felt extra precautions on flights were justified due to the high risk of terror attacks, Iqbal said he didn't "sympathize," as no one but a crew member had come forward with complaints.