'Creepy clowns' terrorizing children in Newcastle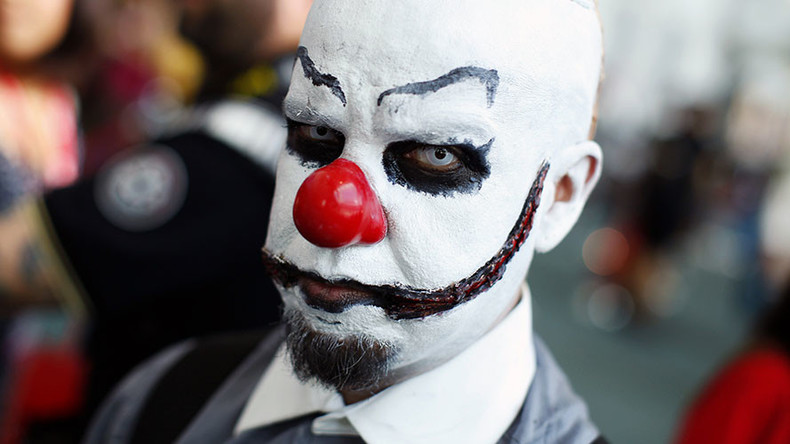 British schoolchildren are being terrorized by pranksters dressed as 'creepy clowns' leaping out from behind bushes and chasing people down the street. The spate of spookings is thought to have been inspired by similar clown attacks across the US.
Newcastle police are trying to identify those responsible for the stunts. They have arrested one teenage 'creepy clown' allegedly carrying a "bladed article" in connection with one of the incidents.
"This arrest should act as a clear warning to others who are actively seeking to cause distress and potentially harm others," a spokesperson said.
Police say the pranks have left school children "incredibly distressed" and are investigating six different reports of creepy clowns menacing youngsters.
A string of clown attacks in the US appears to be inspiring British copycats. In America, 12 people linked to clown attacks have been arrested across the country in the past two weeks.
The craze first emerged in August, when people dressed as clowns allegedly attempted to lure children into a local woodland.
Creepy clown threats have also led to school lockdowns in Ohio and Alabama, and police have linked the fatal stabbing of a 16-year-old boy in Pennsylvania to the phenomenon, AP reports.
The sinister trend has also carried over to social media, with reports of people setting up Twitter accounts as clowns and threatening to attack schools.
Inspector Stephen Wykes said: "There has only been a handful of these incidents, which we think have been inspired by a trend in America, but we are keen to stop them before they cause anyone else further distress."
No one has been attacked or injured during the pranks in the UK, according to police.